The New Who:
First Official Photo of Peter Capaldi In Costume

Sleek and militaristic, with bits of past and future. If George Bernard Shaw created Doctor Who... I know. That's a weird comparison, but seriously, I'm getting this strong Arms and the Man vibe. Too intellectual? Well, he's still got the Doc Martens.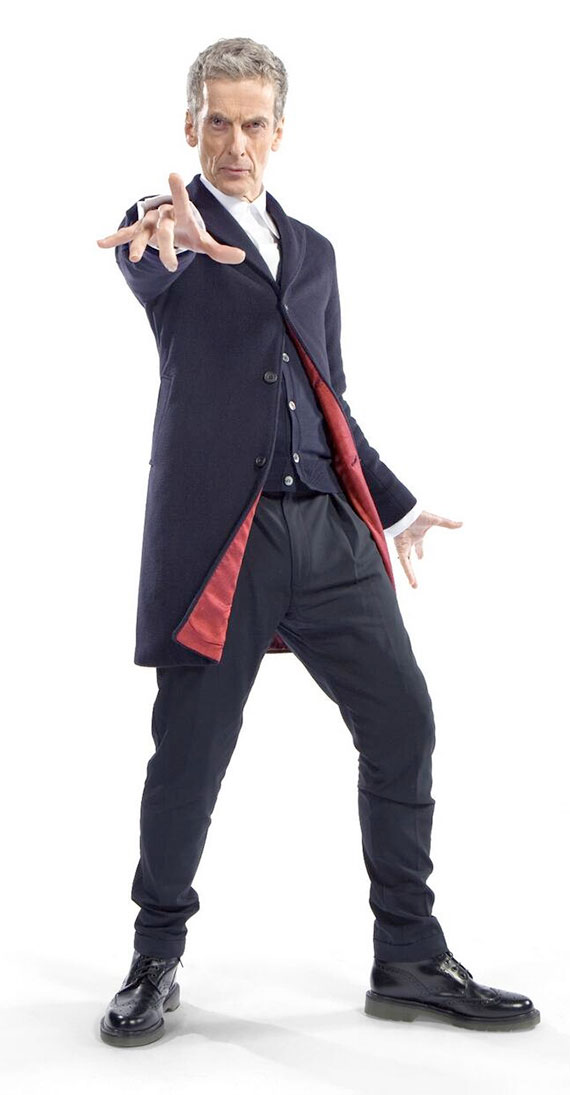 Capaldi himself says, "He's woven the future from the cloth of the past. Simple, stark, and back to basics. No frills, no scarf, no messing, just 100 per cent Rebel Time Lord."
And producer Steven Moffatt adds, "Monsters of the Universe, vacation time is over. Capaldi is suited and booted and coming to get you!"
Monsters, you have until August.