An Informative Mad Max Infographic
On the eve of the opening of Mad Max: Fury Road, graphic designer and Fanboy Planet contributor Daniel DeFabio has put together a helpful infographic to get you up to speed on director George Miller's original trilogy. We hope you find it useful in bar arguments or outside of your local multiplex.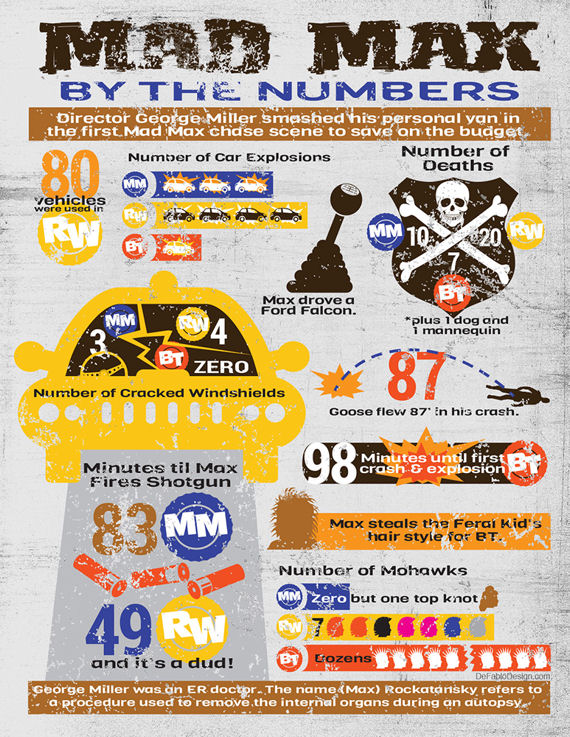 Let us know what you think, via email, Facebook, or Twitter @FanboyPlanet.