Christopher J. Garcia's
Top Ten Short Films of 2004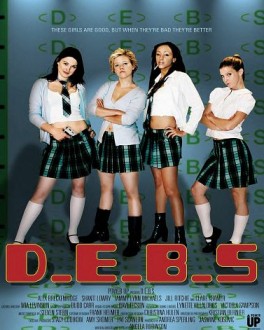 Why we'll be at Cinequest 2005.

I watch a lot of shorts. A whole lot. Between June and December, I watch a few hundred. Between March and April, I see about a hundred and fifty more. I catch them on iFilm and at conventions. I love short films, and 2004 featured more great shorts than any other year I can think of. So here, my gentle readers, is my personal Top Ten (note: There are a few that would make this list, but will appear on my "Best SciFi You Didn't See" list next week)

10) D.E.B.S. by Angela Robinson- Trust me, if you are a guy, you'll love D.E.B.S.. Featuring Claire Kramer from Bring It On and Buffy Season 5, D.E.B.S. is about a paramilitary force that constantly has one its members captured by their arch-nemesis for the sweetest kind of torture. Hilarious. You can see the short film at Cinequest in March 2005 -- (Angela Robinson has also remade it into a feature with a different cast -- ed.)

9) Herman the Legal Labrador by David Blumenstein- An Australian animation about a Dog Lawyer. Funny, funny stuff that will also be in Cinequest. There are some great gags in this one, especially when you have whore lovin' KKK members.

8) Tell Me Who Ruby Was by Carolyn Coal- A great short I saw at the Sonoma Valley Film Festival and is available on iFilms. This is an experiment in improv acting and filmmaking. The direction is flawless and the characters rich and interesting. I would love to see more shorts like this on the market.

7) Freestyle - 2004 was the year of the documentary (and I'll be doing a list of Best Docs of 2004) but Freestyle was a doc that crossed the line into pure entertainment. A Best of Lounge favorite at Sonoma Valley this year, Freestyle features dogs and owners dancing and just having a great time. Really good stuff.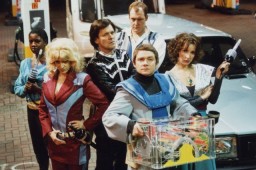 When good sci-fi goes bad...

6) Blake's Junction 7 by Ben Gregor- If you liked the 1970s British Sci-Fi hit Blake's 7, you'll love this story of the crew, minus Blake, and their adventures at an M1 truck stop. It's silly, it's smart, and it has that guy from The Office. Well worth searching out and it will be in Cinequest in March.

5) Silent Years by James Sereno- Man oh man, this is a tough short. A young Hawaiian girl has the roughest possible adolescence. It's done in Hawaiian Pidgin and it's torturous to see what this girl goes through.

4) How to Eat a Banana by Mary Szmagaj- The best film I saw that wasn't in a festival. It is exactly what they say it is. Some folks could hate this, but I loved it for its silent film exactitude. Great little movie.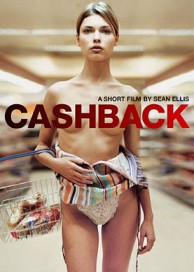 Short films...not just for cineastes anymore.

3) Cashback by Sean Ellis- OK, I admit it, the reason I first caught onto this one is the serious amount of hot female flesh featured. On the second viewing, I realized that there was a whole lot more to like about this story of the world that works on the over-night shift at a British Supermarket. Starring Sean Biggerstaff, aka Oliver Wood from the Harry Potter movies, Cashback is all about how people deal with the time they are supposed to be using to actually work. Kinda like me and all these articles…

2) Rent-A-Person by Kurt Kuenne- You take Angelina Jolie's brother, make him into a bathroom attendant and put him in a musical. Easily the most entertaining film at Cinequest this year, Rent-A-Person killed me every time I watched it. Absolutely hilarious.

1) Bid 'em In by Neal Sopata- The best animated short in a year that featured a huge number of great animated shorts. Sopata did a two minute film that hits harder than anything with its music by Oscar Brown Jr. and the beautiful animation that is gorgeous as well as heartbreaking in its story of a slave auction. In a perfect world, Bid 'Em In would win best animated short at the Oscars.