Words Beyond Magic:
Jeffrey Berman Talks About Co-Writing Lifetime's
Magic Beyond Words: The J.K. Rowling Story

Unsurprisingly, this past weekend the box office crown has gone to the eighth and final film in the Harry Potter saga. Most of you probably saw it in that first day and are experiencing what we in the trade call "Hogwartdrawals."
Fear not, for tonight (Monday, July 18 at 8 p.m.) Lifetime has a little magic methodone in the form of a biopic of J.K. Rowling, She Who Created The Boy Who Lived.
Called "Magic Beyond Words," the film stars Australian actress Poppy Montgomery as J.K. Rowling. For many of you, that's interesting enough. But the film also has a greater fan pedigree than you'd suspect -- the screenwriters are both friends of Fanboy Planet.
In years past, Jeffrey Berman took beautiful photos of conventions such as Comic-Con for publication on our site, as a sideline to his main work as a writer. He also has a series of interviews on video called "The Write Environment," which this season will include a sit-down with Russell T. Davies.
And Jeffrey's writing partner Tony Caballero may be familiar to some as a power that be at Whedonopolis.com -- which will be ending Comic-Con with a sing-along screening of the Buffy episode "Once More With Feeling."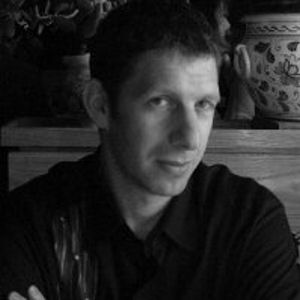 Jeffrey managed to find some time this weekend to answer some questions about the Lifetime movie, and drop a hint or two about future projects.
DEREK MCCAW: Who approached who with this project? If Lifetime came to you, what made you the writers to do it?
JEFFREY BERMAN: The book the film was based on was optioned by Orly Adelson Productions. Our agent at the time got us a meeting with Orly who was looking for writers with a unique vision for the story.
We had read the biography by Sean Smith and after doing some additional research on our own, came up with what we thought was the best way to present Joanne's life. It wasn't until after we had written the script that we learned we were competing with some very popular and well established writers.
DEREK MCCAW:What draws you to J.K. Rowling's story?
JEFFREY BERMAN: As writers who have struggled to attain a certain level of success, it was easy for us to identify with Joanne's story. There were so many times in her life when she could have walked away or just said enough but never did. And we love Harry Potter.
DEREK MCCAW: What were the challenges of writing an "unauthorized" biography of Rowling?
JEFFREY BERMAN: Well, the obvious is not being able to confer with Joanne personally. She is an intensely private and guarded person, and with good reason. At the end of the day, I hope that she recognizes how much we respect and admire her as an individual and as a writer. We certainly fought hard to make sure our story reflected that at every turn.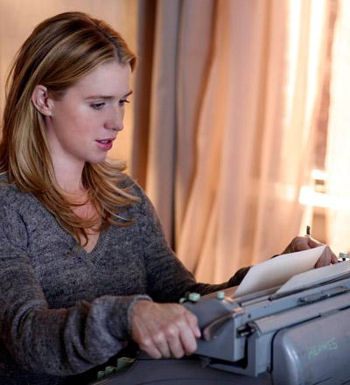 DEREK MCCAW: What do you find most inspiring about her story?
JEFFREY BERMAN: Her perseverance in the face of insurmountable odds. Even if Harry Potter had not achieved the success it did you would still have to realize and respect that Joanne Rowling is a woman of tremendous character. At the end of the day I think her success is a reflection of that.
DEREK MCCAW: Sometimes writers turn in their script and that's it. Did you get a chance to be on set and talk to Poppy Montgomery?
JEFFREY BERMAN: Absolutely. What a fantastic experience to watch a crew bring to life something you spent years working on in solitude. Poppy is a fabulous actress and a joy to socialize with.
DEREK MCCAW: Time to get out the sorting hat. Which House at Hogwart's would you be in and why?
JEFFREY BERMAN: I'd like to think it would be Gryffindor, but I have a feeling that that hat would throw me a curve ball.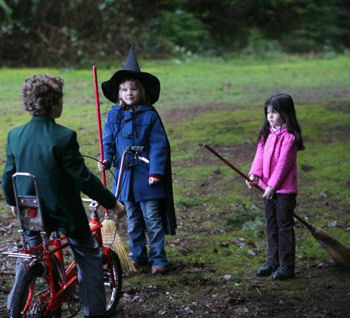 DEREK MCCAW: Hufflepuff, then. All right, what's coming from you next?
JEFFREY BERMAN: As a writing team, we have several feature script that we're currently shopping to studios and investors. Our hope is that Magic Beyond Words helps bring new attention to them.
In addition to that, I'm just wrapping production of the second season of my series The Write Environment. This season I've landed some great interviews, including Marc Cherry (creator of Desperate Housewives) J. Michael Straczynski (creator of Babylon 5) and Russell T. Davies, (Creator of Queer as Folk and of course the man responsible for breathing new life into Doctor Who). I am also currently in development with Paramount on a web series I developed called Naught For Hire, starring Ben Browder.
DEREK MCCAW: Definitely looking forward to that, and thank you for your time, Jeff!
MAGIC BEYOND WORDS: THE J.K. ROWLING STORY airs Monday, July 18 at 8 p.m. on Lifetime.