More Vegas Comic-Conned...
pics and more pics...
originally posted 11-24-03
Here are some more pictures of Creative Light's experience in Vegas, courtesy of Scott Zakarin and Charlie Kenny.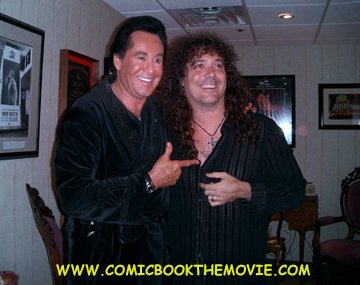 Wayne Newton breaks into Jess Harnell's hotel room...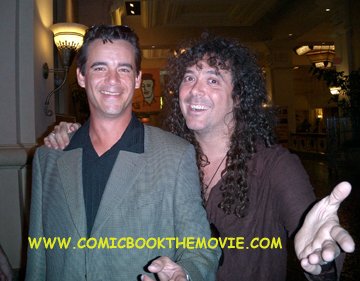 Daran Norris and Jess Harnell out on the town.
(For those of you NOT in the know,
Daran currently plays Cosmo on The Fairly Oddparents,
and Jess was, among other things, Wakko Warner.)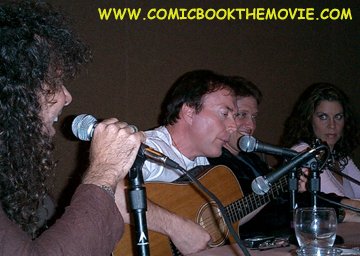 Jess Harnell, Billy West, Roger Rose, and Lori Alan.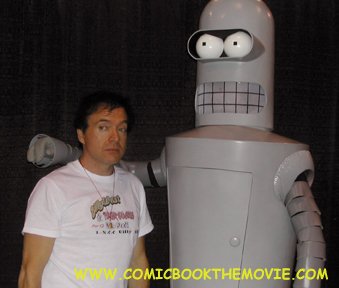 Billy West runs into an old friend...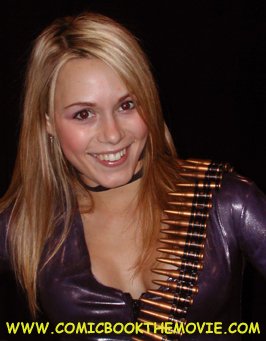 A close-up of
Rachelle Leah
as Liberty Lass.
We figured you wouldn't mind.