Warner Brothers Confirms Zack Snyder's Justice League
To the surprise of no one and the irritation of our podcast being recorded minutes before this announcement, Warner Brothers confirmed today that after Superman Vs. Batman, Zack Snyder will direct Justice League.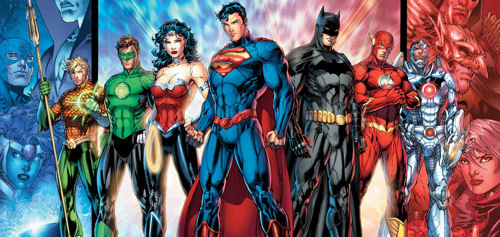 Of course, both movies will star Henry Cavill as Superman, Ben Affleck as Batman, Gal Godot as Wonder Woman and Ray Fisher as Victor Stone/Cyborg. More will probably be confirmed on hat list before production on Superman Vs. Batman starts next month.
According to president of worldwide production Greg Silverman quoted in the Wall Street Journal, while the studio does want to create its own cinematic universe a la Marvel, they will likely not be getting Justice League to the screen before 2018.
Silverman also went on to admit that Warner is working on several comics-based properties that will not be connected -- Shazam, Metal Men, 100 Bullets and Fables. No, probably best not to ask why Shazam would not connect up to the main universe.
That does kill rumors that Affleck donned the cowl with the promise of directing Justice League. And it also looks like this kills the alleged Guillermo Del Toro project that would have combined DC's supernatural characters, as in the DC book Justice League Dark. Of course, the NBC pilot of Constantine probably killed that, too.