Mumblypeg: "S.No.T.T.I."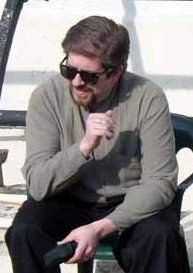 Still in an L.A. mood

It's been a while since I've posted a cut from the Mumblypeg comedy album, but as I've been staying in Los Angeles with a fellow 'pegger from the past (okay, that sounds gross), it seemed the right time.

This one's a heartfelt Christian Rock song from two guys that just don't get it -- Sexually Non-Threatening Teen Idols Ken and Garrett.

Garrett: Derek McCaw
Ken: Michael Sherman (Schoolcraft)

Electric Guitar: Michael Sherman
Bass Guitar: Derek McCaw
Drums: Scott Sherman

Music by Derek McCaw and Michael Sherman, and mixed and recorded by Kris Ziakis and Mike McGinn.