Mumblypeg: "Dave Can't Win"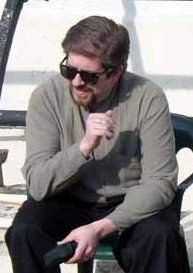 In considerably more control than Dave.

A second cut from the Mumblypeg album -- this time, a sketch that should sum things up in the post-Valentine season.

The group performs in a little piece we called "Dave Can't Win." If you like it, pass it around. Just keep the credit going.

Even if it had a different name, you've played the game.

Dave: Derek McCaw
Laura: Gale Brennan
Cappy Page: Michael Schoolcraft
Johnny: John Mannion
Laughing Spokesmodel: Henry Joe Peterson

Music by Scott Sherman, and mixed and recorded by Kris Ziakis and Mike McGinn.