Transformers: Revenge of the Fallen
Premiere In Tokyo! (And We've Got Pics...)
Since Japan is the birthplace of giant robots in general and Transformers in particular, Tokyo got the world premiere of Transformers: Revenge of the Fallen.
Stars Shia LaBeouf and Megan Fox got attention from paparazzi, but did not take much away at all from co-stars Josh Duhamel,Tyrese Gibson, Isabel Lucas, Ramon Rodriguez and director Michael Bay on the red carpet.
Of course the most attention had to go to the full size Autobot protector Bumblebee, standing almost two stories tall with movie backdrops hanging behind him. The event was held at the popular Roppongi Hills in Tokyo, where Japanese celebs, wrestlers, and sumo came to watch the movie and cheer on with fans.
All I can say for now is the movie is fun, and don't read any spoilers to ruin the fun. Just see the movie when it's out in your country! (Thanks to S. Holderbach for the pictures; apparently her camera works better than Mish'al's. And we're glad. - editor)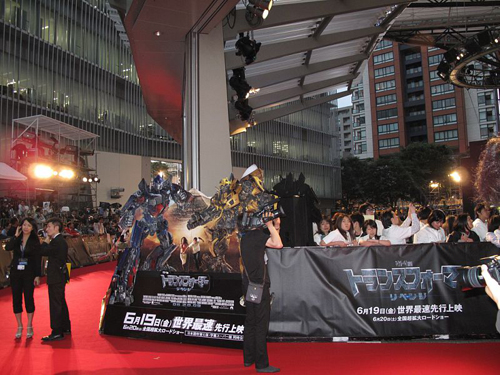 Excitement builds...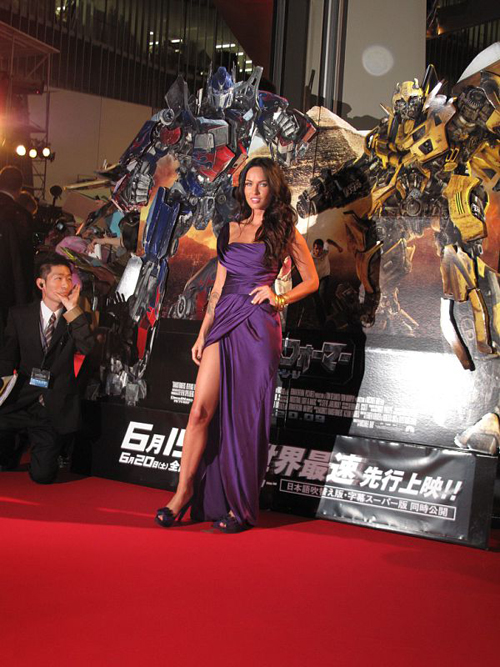 We couldn't tease this one much longer...Megan Fox and, ummmm...some guy.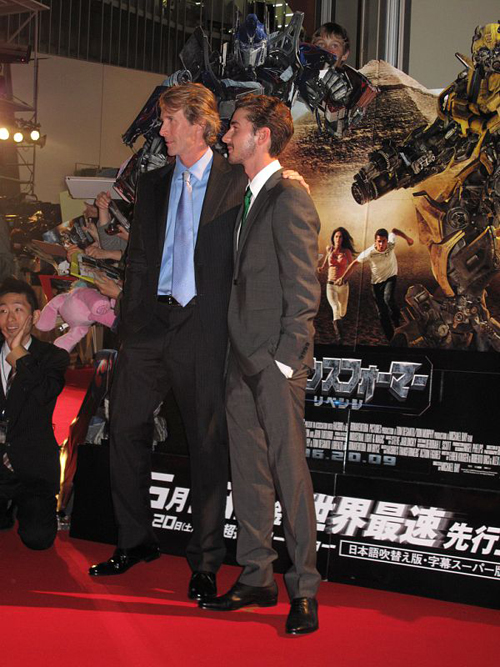 Michael Bay and Shia LaBeouf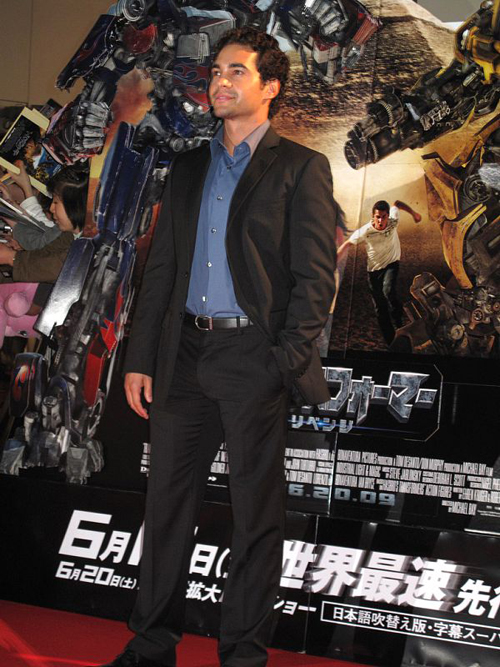 Ramon Rodriguez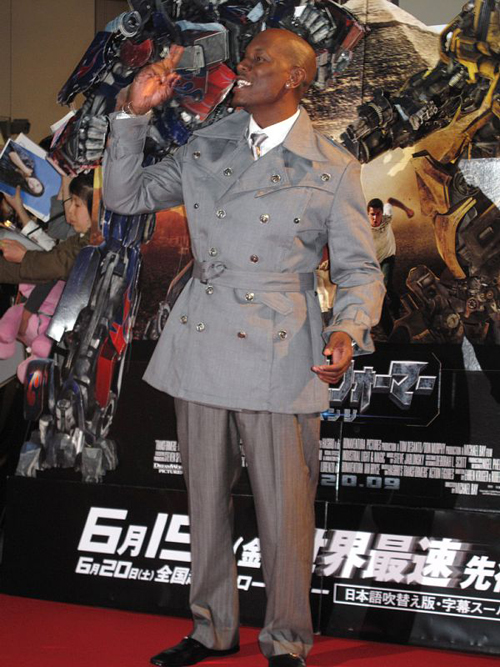 This man is ready to be an action figure!
Tyrese Gibson, posed strangely just like a 12" G.I. Joe.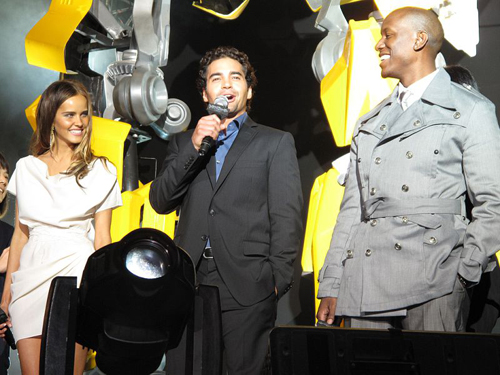 Enjoy the spotlight, people. We'll enjoy Isabel Lucas added to the mix...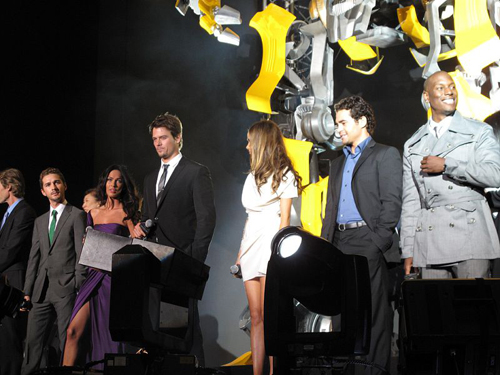 One big happy family. At least, that's what Josh Duhamel says.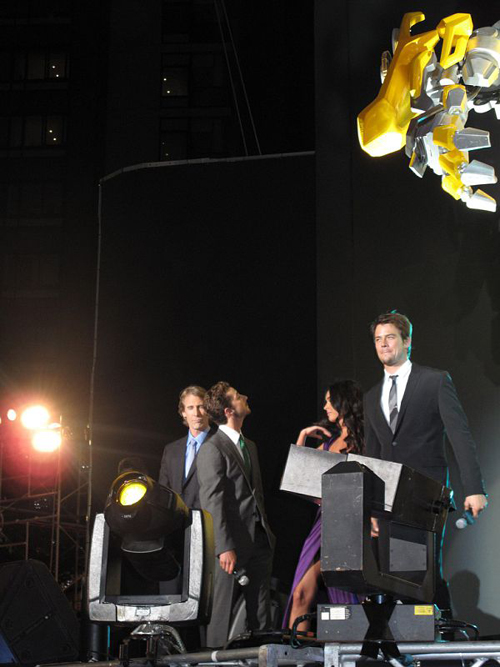 Shia LaBouef notices someone sneaking up on Josh Duhamel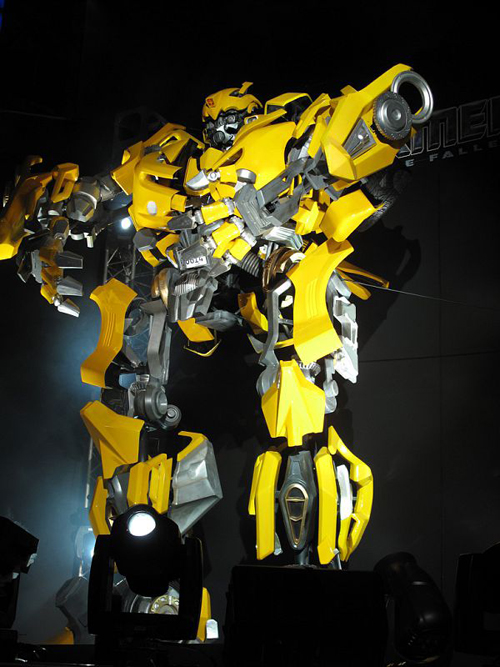 Let's face it -- this is the real star of the show. Megan who? Isabel who?
Who would that be? It's BUMBLEBEE.