Fox's Version of Quicksilver Pretty Silver:
Evan Peters In X-Men: Days Of Future Past

Empire Magazine gets the first clear look at X-Men: Days of Future Past -- and I kid, but yeah, that looks very much of a time in costume design that, while it might not be anything Quicksilver ever wore in the comics, other Marvel characters did. Such a literalization of Quicksilver. So the ball is now in Joss Whedon's court -- what is Aaron Paul going to look like as Quicksilver in Avengers: Age of Ultron?.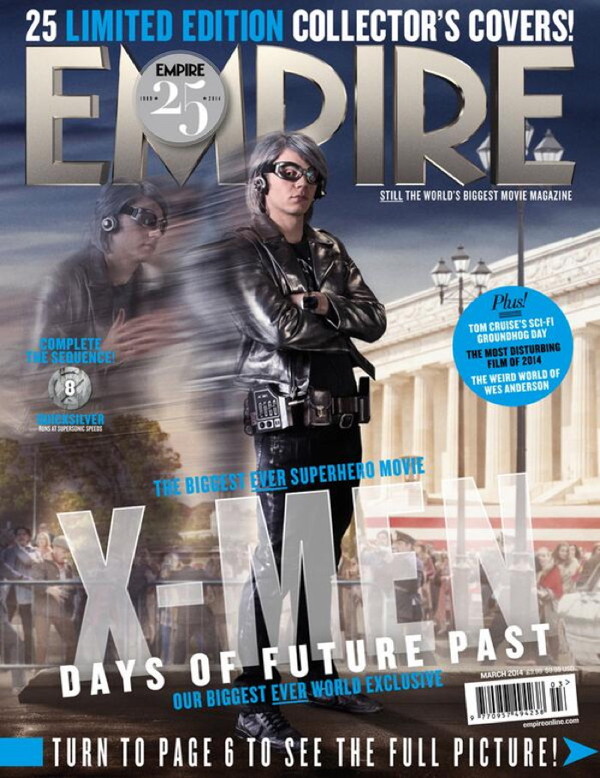 And now... the rest!