WizKids Becomes Topps of the Heapp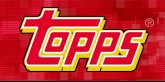 Every pack of HeroClix now comes with a dusty piece of gum.
From a business perspective, this announcement is so obvious we should have seen it coming. Trading card games have become huge business in this country. However, this doesn't mean that long-standing trading card companies have gotten a piece of that pie.
Though Topps did make Pokemon cards, they were based on the t.v. series and not playable. Nope. Wizards of the Coast, creators of the still insanely huge Magic: The Gathering, had Pikachu and Friends' playability all wrapped up. And then Hasbro bought them before anybody else could.
Enter WizKids. By introducing three dimensional playability to the card game sensibility, the relatively young company has taken gamers by storm. And yes, we're still nuts about HeroClix, with the DC expansion set Cosmic Justice set to be released any day now. (Gotta have a Martian Manhunter, gotta have a Martian Manhunter...)
WizKids, meet Topps. And yes, gum chewing is allowed.
We received this announcement yesterday:
Today, The Topps Company, the trading card, collectibles, and confectionary company, announced it is acquiring Wizkids, LLC ("WizKids"), a privately held designer and marketer of collectible strategy games, headquartered in Bellevue, Washington. WizKids' current games include Mage Knight, HeroClix, and MechWarrior, all of which utilize collectible miniature figures with a patent-pending "combat dial" that encodes relevant game information in the base of each piece.
Topps Chairman and CEO, Arthur T. Shorin said, "The acquisition of WizKids represents an important step in our strategy for growing the Entertainment segment of the business as it provides efficient entry to the growing collectible games market. Founded in 2000, WizKids enjoys a strong reputation for its innovative game design, effective marketing skills, and high-level customer care. In addition to the existing product line, there is a healthy pipeline of new games in development." He added, "Joining forces with WizKids will enhance the licensing reach of both companies and will further leverage Topps brand franchises. We look forward to welcoming the management and employees of WizKids to the Topps family."
Jordan Weisman, WizKids' co-founder and CEO, will be responsible for the day-to-day management of WizKids and its 95 employees. Mr. Weisman, 43, has been one of the gaming industry's most successful and prolific designers over 20 years. He will report directly to Scott Silverstein, EVP and head of Topps Entertainment Division.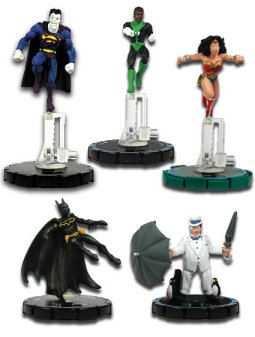 I got yer Cosmic Justice right here....

Mr. Weisman commented, "We are delighted to join with Topps and look forward to enhancing the Company's product offerings with the addition of collectible strategy games. With the support of Topps resources, its distribution know-how, industry presence, and brands, we are excited to realize the full value of our game products and to play a role in the successful evolution of Topps entertainment lines."

WizKids manufactures and distributes "collectable miniatures games," a category of tabletop strategy game invented by Weisman in 1999, and now played in 56 countries all over the world. To date, the company has sold more than 100 million toy figures under the game brands Mage Knight(tm), MechWarrior(r), and HeroClix(tm).

The latest game to bear WizKids' imaginative stamp is Shadowrun(r) Duels, which hits store shelves this month. Shadowrun combines full-sized action figures with a complete set of tabletop "combat" rules, combining imaginative play and rules-based game play. In September, WizKids is launching Creepy Freaks(tm) the Gross-Out 3-D Trading Game that combines the collectability of card games with the tabletop strategy of a miniatures game. It is also the first WizKids title designed exclusively for kids.

So what does it mean for us the consumers? One really good possibility is that WizKids products will make it into stores like Target and Wal-Mart. If you live in an area without a specialty shop, that could be a very good thing. (It's not a guarantee, mind you, just a prediction.)

It also means, however, that we're less likely to find price breaks on the product. We shall see...