New Captain America: The Winter Soldier One-Sheet For Mom
This is the combination of actor and poster no one could have predicted even ten years ago. It may not draw the kids in to the theater, but Marvel has to tout this -- Robert Redford is in a Marvel movie. ROBERT. REDFORD. Founder of the Sundance Film Festival, huge movie star, talented director and... whoa. It's always made a weird sort of sense, since Captain America: The Winter Soldier is designed to evoke 1970s politicial thrillers, and Redford was in some of the best, but... well, if my mom goes to an AMC and see this on the wall, I guarantee Marvel will have finally convinced her to see one of their movies.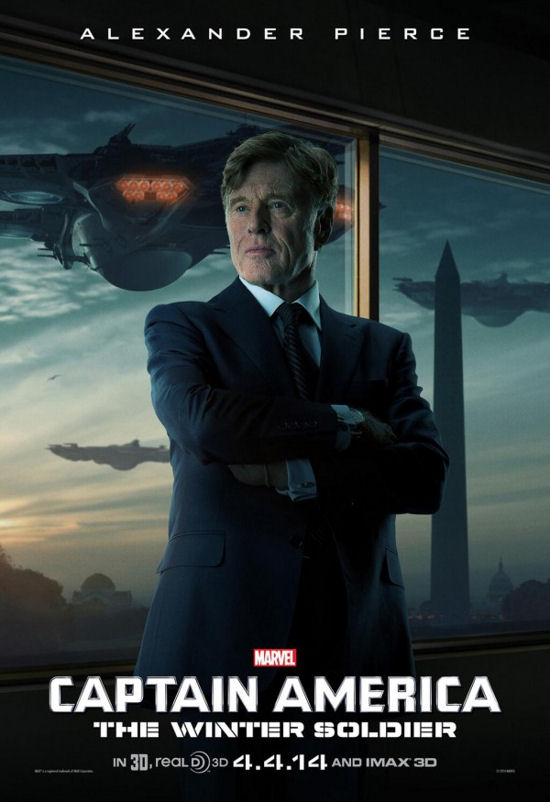 The Sundance Kid made it to the movies before The Rawhide Kid.