New Captain America: The Winter Soldier One-Sheets
I have mixed feelings about how every movie seems to get marketed the same way -- these bold individual character one-sheets that feel the same as the movie before them, but on the other hand, you get a cool stylized image of the characters you like. Notice, too, there's a contradiction in opening dates -- though I hadn't read it before, I'll bet that March 26th is the U.K. opening. Once again, USA has to wait -- until April 4th.
And if you want one-sheets of The Falcon and The Winter Soldier himself... soon?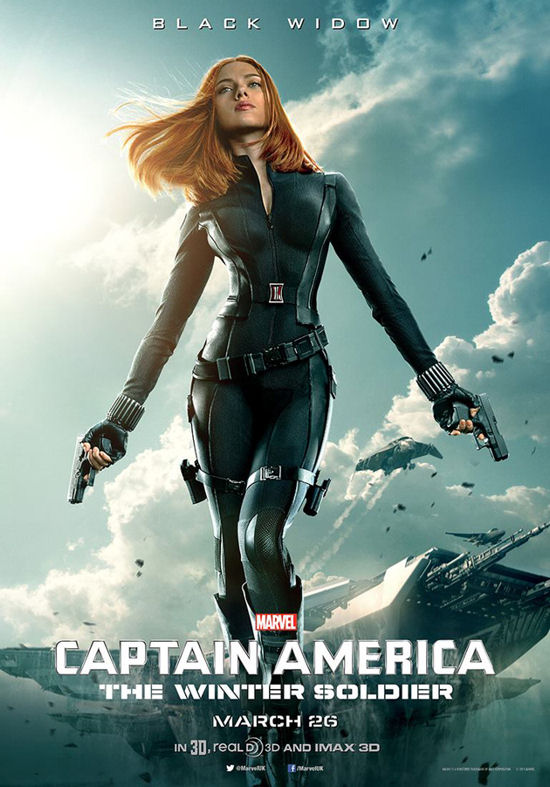 She has become her symbol of the hourglass. Thanks, Photoshop!.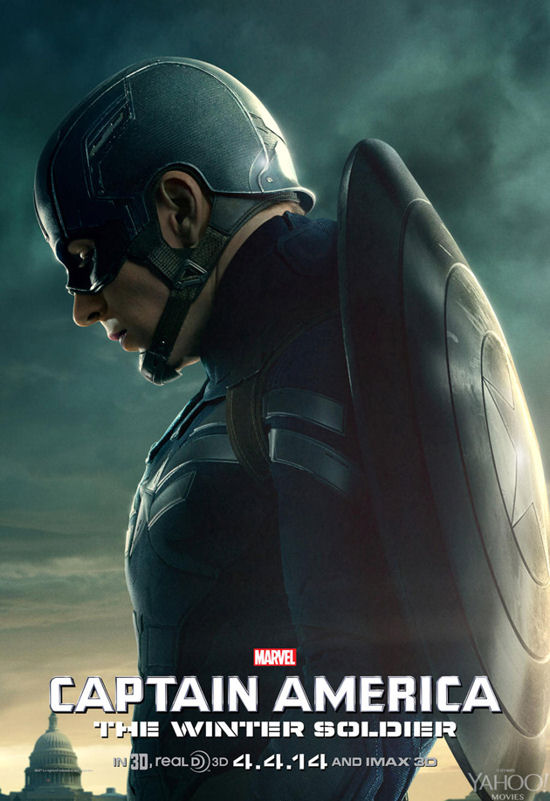 Doubting Cap will get many happy moments.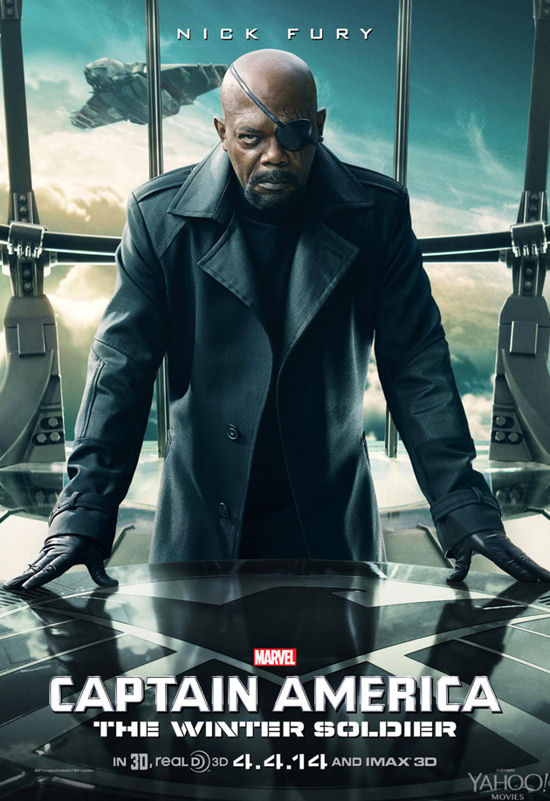 That man's playing Galaga...