Watchmen Christmas Special...

Fans of Watchmen can rest easy. Though Zack Snyder has to make a few changes to the plotline in order to make the sprawling story work onscreen, it's clear from the photo below that he remains true to the spirit of ...well, something.
Thanks to Andy Mead for sending in the pic -- whoever actually did it, I'll credit you as soon as I find out.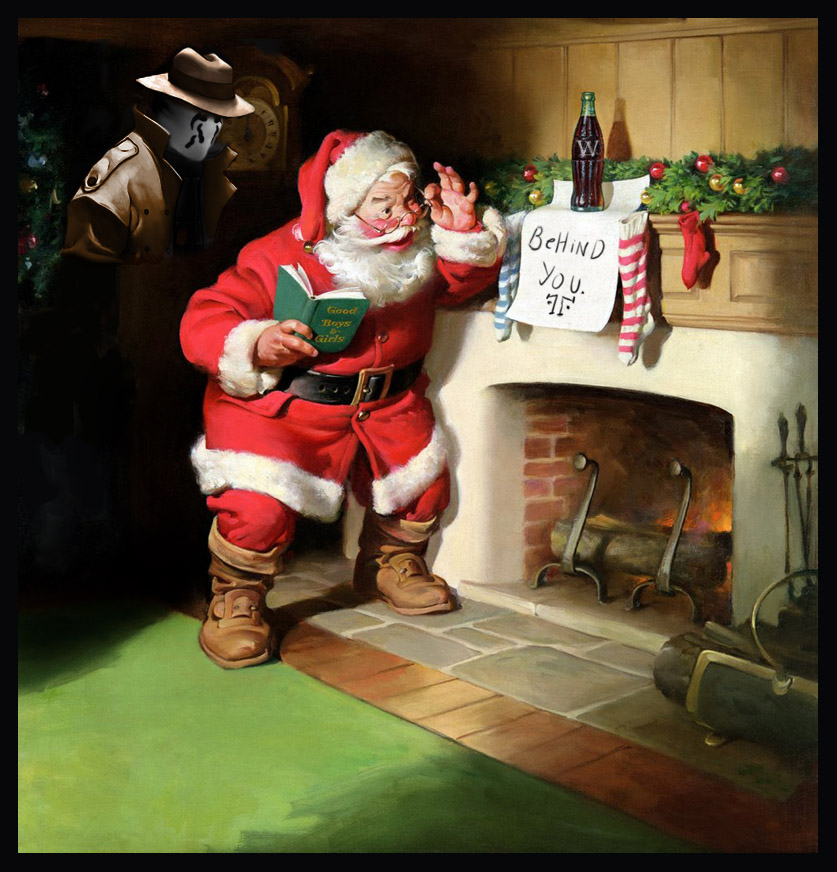 Hurm Hurm Hurm