Okay, Get Your Hearts Pounding For Twilight...

You know what I'm doing here? I'm pandering, absolutely pandering, to see if Fanboy Planet can cultivate a teen girl audience. If I shut my eyes and threw a rock down the hall at an American high school right now, I'll hit a girl reading Stephenie Meyer's novel of twisted teen vampire love, Twilight.
On December 12, you can duplicate this effect at your local cinema...just look at this poster and feel the romance fill your soul. Click on the picture, girls, in order to get a much larger wallpaper version. Welcome, ladies. Enjoy your time here. Guys, be nice.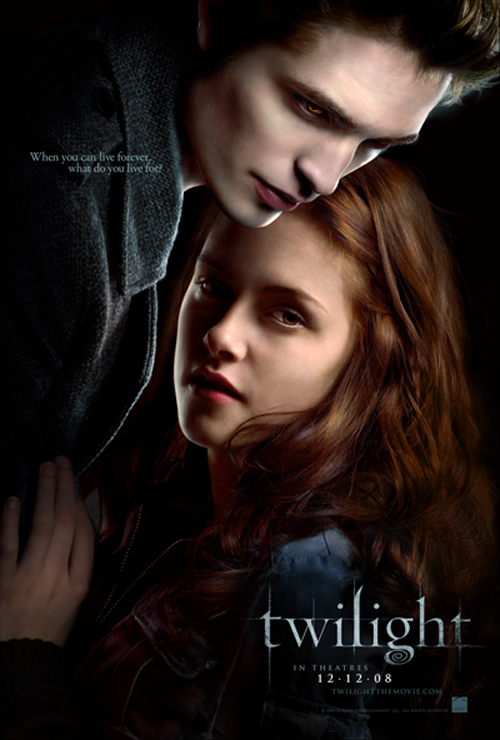 Who needs Botox when you've got Drew Struzan?