Two More To Asgard...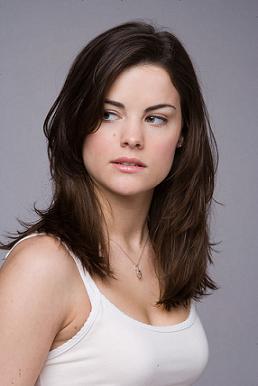 The Lady Sif? I can see it.
The Hollywood Reporter announced this morning that director Kenneth Branagh has increased his Norse God-count by at least one, possibly two.
Jaimie Alexander and Colm Feore have joined the cast, adding to an impressive though relatively unknown roster that includes Chris Hemming as Thor, Tom Hiddleston as Loki and allegedly Brian Blessed as Odin. So far the best-known actor involved would be Natalie Portman, announced a couple of months ago as playing Thor's human love interest, Nurse Jane Foster. Looking at the cast so far, it's clear that Branagh is going for quality over star power.
With a previous genre role on ABC Family's Kyle XY, Jaimie Alexander will play the Lady Sif, described by THR as "...a skilled Asgardian warrior who can hold her own against any man."
Don't confuse her for Red Sonja, however; in Marvel Comics' version of Thor, Sif is also the God of Thunder's childhood sweetheart, and central to the romantic triangle (or is it technically a square?) as Thor becomes Dr. Donald Blake, who loves Jane Foster. With what little anyone seems to know about the script, it's not even clear if Blake appears, though THR confirms that Thor is cast down among modern-day humans as punishment for his arrogance.
Among other script mysteries, however, is who Feore will play. Allegedly, the actors have not even been given the script themselves yet, but Feore has been told that he will be a villain. Well, we already have Loki, and Hiddleston will do that one justice. But it sounds like the film has a bigger bad than that, allowing Loki to be really more of a God of Mischief, troublesome and misguided more than out and out evil.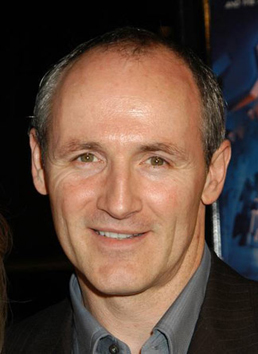 He seems so friendly.

The article further describes the plot as Thor learning "...what it takes to be a true hero when the most dangerous villain of his world sends dark forces of Asgard to invade Earth."

Still, THR describes Loki as the film's villain, but obviously not the only villain. So the most dangerous villain of Asgard isn't Loki, who could it be? I'm afraid I don't know enough about Thor to take a guess beyond Surtur, and that seems to be way too big and mindless to cast an actor of the power of Feore -- maybe best known to genre fans as the villain in Stephen King's Storm of the Century.

Help me out, people -- hazard some guesses in time for tonight's podcast.

Who are Thor's enemies that would be powerful enough to outdo Loki, but still small enough to fit within Marvel's film world?

Don't say The Enchantress; there's no way Feore will be playing her.

Email me directly here, and listen Sunday as we include you in our conversation...