James MacAvoy Joins X-Men: First Class
Taking Over as Professor X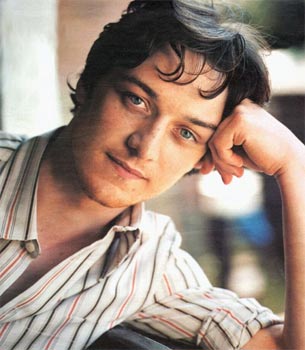 Professor X: Heartthrob.
Planning on a June 3, 2011 release, Fox is wasting no time getting X-Men: First Class into production. Helmed by Matthew Vaughn, co-written by Vaughn and Jane Goldman from a story worked up by Bryan Singer, they're off to a great start by casting their young Professor Xavier.
Actually, he may be so young he's just Charles Xavier, crusading young mutant trying to make sense of his powers and battle prejudice against others of his kind in this prequel to the trilogy Singer started off so well.
To capture that kind of dewy-eyed dynamism, they needed an actor of gravity who could believably age into Patrick Stewart but still make the part his own.
And so, the Hollywood Reporter claims, the studio and Vaughn have picked the faun-like James MacAvoy, no stranger to high-powered action movies thanks to his turn in Wanted, but also one heck of an actor.
While the Hollywood Reporter has no word on whether or not MacAvoy will shave his head for the role to match Stewart, comic book fans will know that Xavier was always hairless, even as a young man.
No word on who will be playing Erik Lensherr, the man who will be Magneto, but again, those will be pretty tough shoes to fill. Thoughts?