The Jekyll Journals: An Experiment Gone Wrong
A Sneak Peek At Dr. Jekyll's Early Lab Work...
I promised more interviews this week and frankly bobbled my time badly. So how about this instead as a weekend treat -- Creative Light has sent us some stills from a sequence of one of Jekyll's early experiments. (All photographs by Behn Fannin.)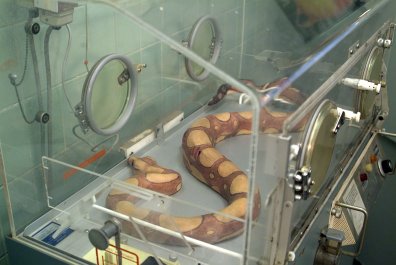 Here's a snake minding its own business...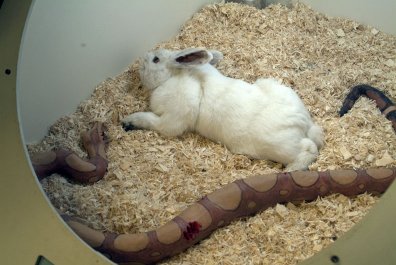 Why...what's this? A tasty treat for a snake?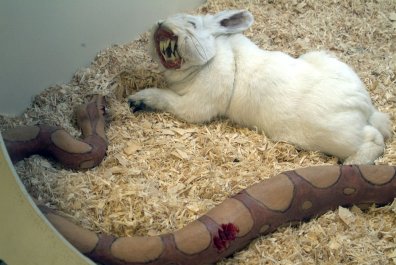 Perhaps the snake should rethink this...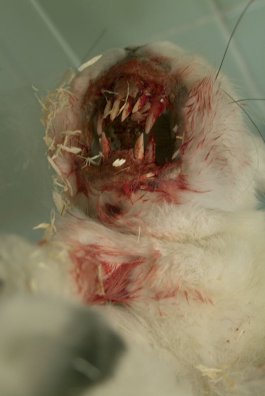 Anybody remember Night of the Lepus?