Seth Rogen's Green Hornet Finds His Kato
Taiwanese Superstar Jay Chou Signs On

We just got official confirmation from Columbia Pictures (Sony) what had leaked out a little earlier today. Once again, The Green Hornet has found a Kato. This time around -- and let's hope it sticks -- he comes in the form of Jay Chou, an actor/director/popstar from Taiwan.
He seems to have the cred, as he's starred opposite Chow Yun-Fat and Gong Li in The Curse of the Golden Flower and top-lined an action comedy called Kung Fu Dunk. In addition he starred and directed Secret, not to be confused with The Secret, though maybe the guy does have some amazing positive thinking behind him.
"It's an overwhelming experience to take on a role made famous by Bruce Lee. I won't try to be Bruce Lee's Kato – I will try to bring my own interpretation to the part. Of course, it's a dream role, and I'm looking forward to the challenge," Chou said in the press release.
In addition, Director Michael Gondry claims that Chou "...fights like a wild dog."
Of course, Gondry also claims great chemistry between Chou and star Seth Rogen, which he'll need to hold his own in a screenplay written by Rogen with his professional partner Evan Goldberg. We'll see in the Summer of 2010...and look forward to more updates!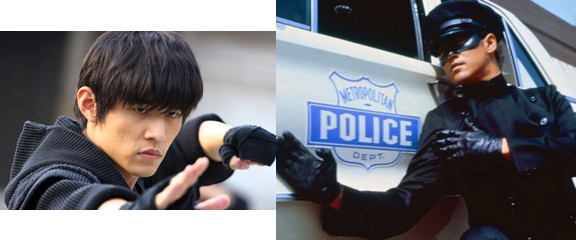 Can he stand up to the memory of Bruce Lee?