The New DC HeroClix Expansion Set: UNLEASHED!
Take a look and drool, gang. WizKids has announced their next DC expansion set, due sometime in March, 2004. At last, the Hal Jordan Green Lantern will make his appearance. And two new team affiliations will come with it -- one of which your eyes are not deceiving you about below.
Yep. Kingdom Come. In addition to that, WizKids says a Suicide Squad team will now be included, which means a whole bunch of lame villains just got more expendable. Go, Cluemaster, GO!
There will be 97 figures total in the new assortment, including a new experiment in HeroClix that is also pictured below: a double-sized Unique figure, the Bat Sentry from Kingdom Come, that will be randomly included in booster packs. Presumably, this means that you may get three figures in that random pack rather than four. The Sentry's base remains the same size, as opposed to the previous over-sized figures with bases that took up four squares.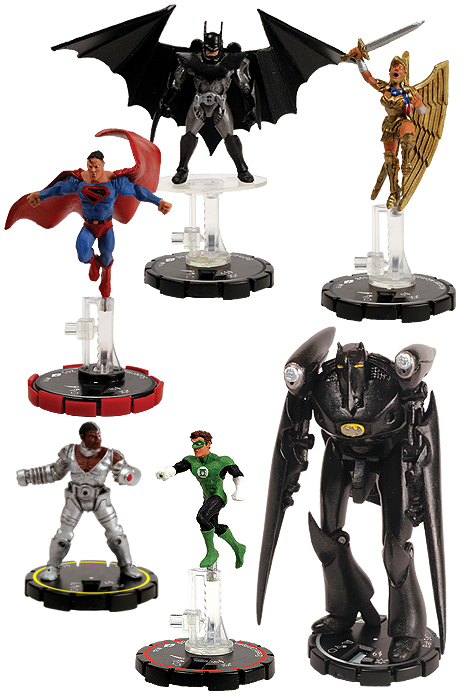 Not just a way to hype it -- it's really called DC Unleashed!