Guardians of the Galaxy Revealed!
Jimmy Kimmel got to unveil it tonight -- and there's that synergy as Disney owns both Marvel and ABC and thus, Jimmy has "ANDY" scrawled in Sharpie on his foot. And he gets to debut the Guardians of the Galaxy trailer. Watch the whole thing here, and then follow down below for screen caps and commentary. It's got a bit of rude humor, but A RACCOON WITH A BLASTER!!! Will that make the difference? (screen captures courtesy of Ric Bretschneider)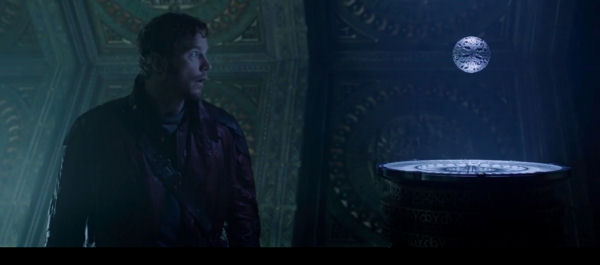 We get a long introduction to Peter Jason Quill being played by Chris Pratt as Chris Pratt.
It's a moment evoking Raiders of the Lost Ark meets Phantasm with a little The Fifth Element.
Quill calls himself Starlord -- and that will pay off later in the trailer.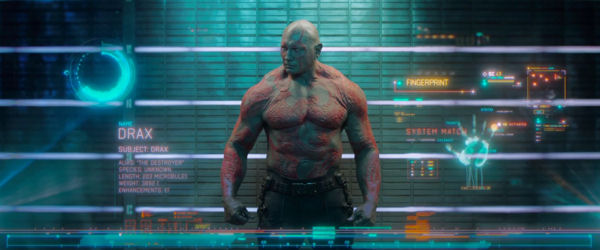 Quill goes past the Nova line-up, and we get the rest of the Guardians described in voice-over.
Drax (the Destroyer) lost his wife and child in a car accident; it's hard to tell if that will have happened on Earth, as it did in the comics.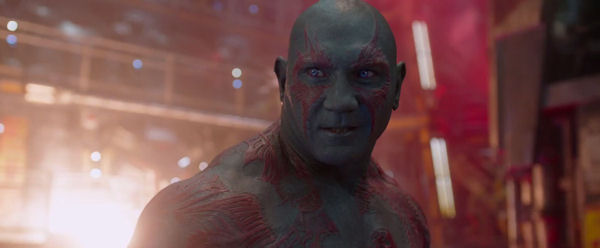 Close-up on Dave Batista as Drax -- ritual scarring or alien markings?
In the comics, Drax is a resurrected corpse granted power in order to fight against Thanos --
but no sign of Thanos in the trailer....sort of... .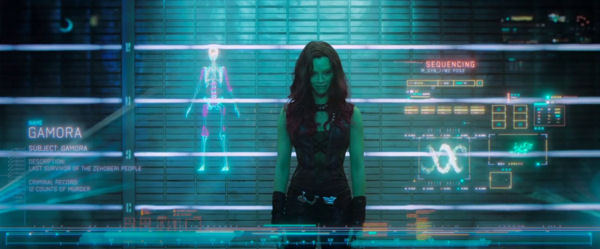 Zoe Saldana as Gamora -- in comics, daughter of Thanos....
Incipient Idol of Millions of Children... ROCKET RACCOON!!!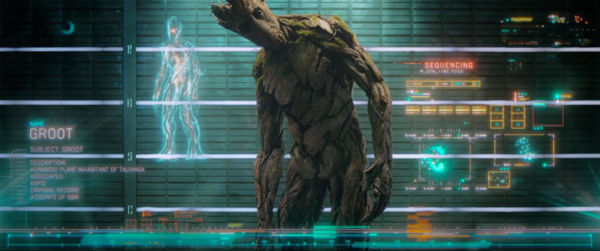 I AM GROOT!!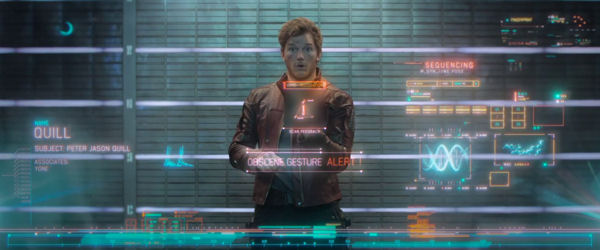 And millions of children get grounded two minutes after leaving the movie theater...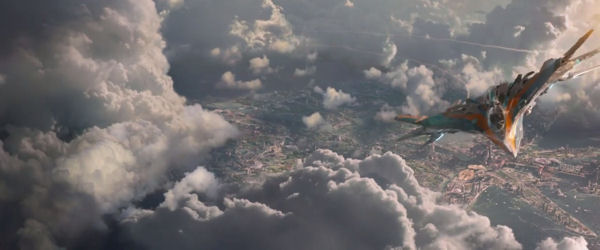 ...of course, they'll then have time to build this in LEGO! Guardians of the Galaxy are awesome.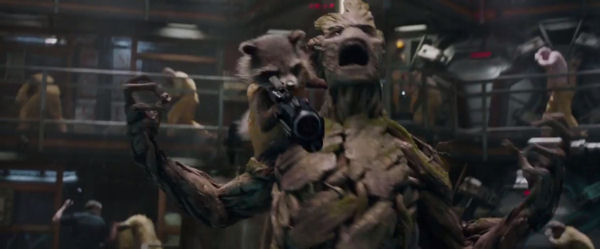 So cute. So deadly. SO COOL.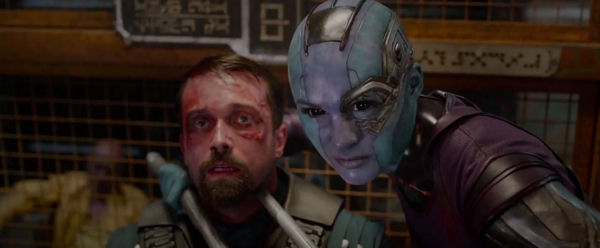 Did we mention Karen Gillan as the psychotic OTHER daughter of Thanos? Heeeeeere's Nebula...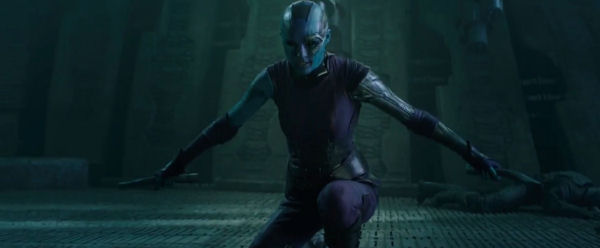 Sci Fi icons Zoe Saldana and Karen Gillan are going to go toe to toe. Just think about that.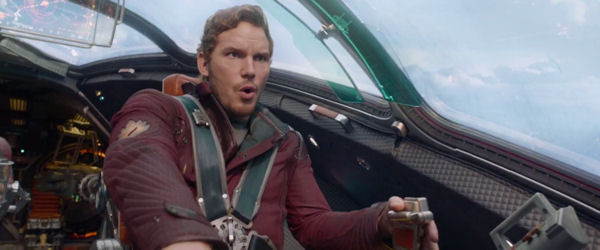 Peter Quill plays Buck Rogers. So far, we haven't seen him in full costume.
But we have to, because we know they're going to sell the Halloween costume.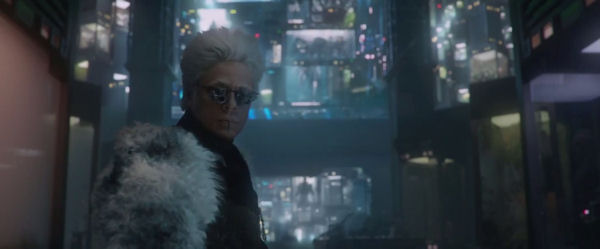 Benicio Del Toro as The Collector -- we've seen more of him at the end of Thor: The Dark World.
Regardless, while money's still on Thanos making an appearance, this is ONE of the villains.
We're also missing Lee Pace as Ronan the Accuser.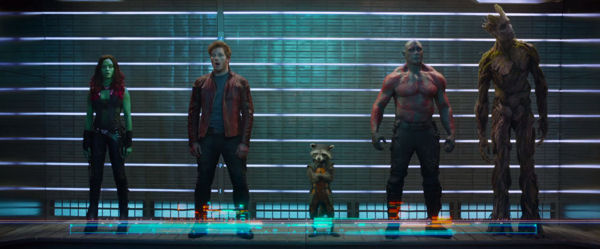 Similar to the image we got this summer, lining up in front of John C. Reilly and Peter Serafinowicz.
Have we noted how incredible this cast is?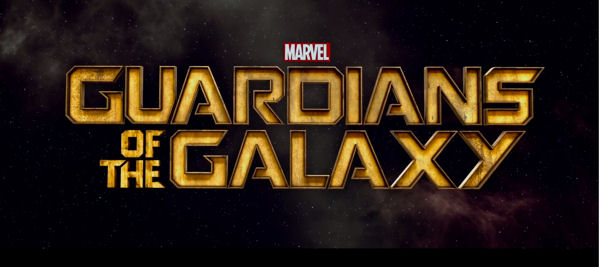 Can it be August, please?
We didn't pull screencaps, but you also had Djimon Hounsou in there as a Kree warrior. Despite plenty of appearances by the Nova Corps, we also did not get a glimpse of Glenn Close as their chief -- and still, dying to see Lee Pace as Ronan. But we got a lot of Rocket and Groot, so everybody should be happy.
Let us know what you think on the Facebook page!