Harry Potter and the Prisoner of Half-Blood Chambers of Hype
As most of you are probably aware, J. K. Rowling announced the publication date for the sixth volume in the Harry Potter series. Right now, I can tell you that at least one person in the Fanboy Planet offices will not be sleeping from July 14 to July 17. On July 15, moviegoers get Johnny Depp in Charlie and the Chocolate Factory, then leave their multiplex to stand in line to get a midnight copy on July 16 of Harry Potter and the Half-Blood Prince. After that, they visit Starbuck's in order to get the right jolt to stay up for two days reading the fershlugginer thing.
In all that excitement, what might have been missed is that Warner Brothers has leaked out a couple of stills from the next Harry Potter movie (#4), Harry Potter and the Goblet of Fire. So hey, enjoy them as a little holiday bonus from Fanboy Planet.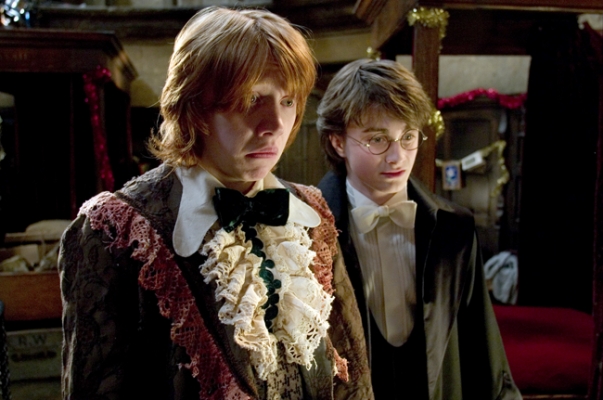 After conquering his fear of giant spiders, Ron moved on to his fear of ruffles.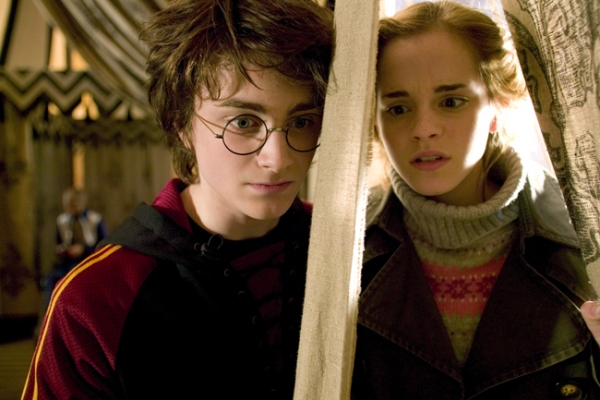 I'm guessing this is after a bad game of Quidditch.