From The Barbershop To Ever-Lovin' Thing...
Director Tim Story Tapped For Fantastic Four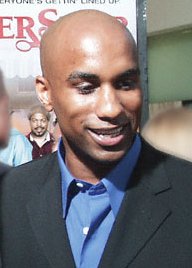 Sending four imaginauts
onto the screen...
(photograph by
Enzo Giobbe
)
The timing was all wrong. If Marvel Studios had been on the ball, they would have gotten this news out on 04-04-04. Instead, we get it today.
The Hollywood Reporter announced today that director Tim Story will helm the upcoming Fantastic Four movie. Though still under the aegis of Marvel Studios, 20th Century Fox will be the force behind the film, currently scheduled for a July 2005 slot.
Story's previous credits was the surprise hit for Ice Cube, Barbershop, with a remake of the French film Taxi awaiting release.
IGN FilmForce had the story first this week, in its internet rumor stage, which was picked up by our friend Patrick Sauriol over at Cinescape.
To further gnashing on the rumor mill, Variety reports that Tim Robbins is in talks to play Reed Richards. (In talks, people, this is NOT A DONE DEAL.) Also, Michael Chiklis (The Shield) is circling the role of Ben Grimm. Again, this does not mean they're going to sign, though if it got as far as Variety, the odds are pretty high that they will.