In Disneyworld, There Be Dragons...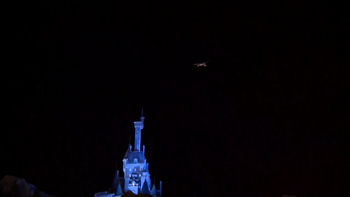 The Imagineers have done it. They have built a flying fire-breathing dragon. Suddenly that movie Reign of Fire doesn't seem so far-fetched.
But seriously...
The dragon had its debut to celebrate the opening of the Magic Kingdom's New Fantasyland. I have no idea how much it costs to run the thing, but word is that that was a one-time flight.
For now.
Because if you track all things Disney, you might know that Disney and James Cameron have combined forces to build Avatarworld in Florida. And you know what would work great there? Dragons.
So enjoy, and hope these things don't break loose and start stealing sheep or hoarding gold.