Ryan Reynolds Bears It All As Deadpool
Could Ryan Reynolds have chosen a better way to reveal himself in full costume as Deadpool? I think not.
The image below boldly says that Deadpool, coming from Fox just in time for Valentine's Day 2016, will be to superhero movies as The CW's The Flash is to superhero TV shows.
Enjoy him in all his glory and Burt Reynolds, eat your heart out. Or Deadpool just might.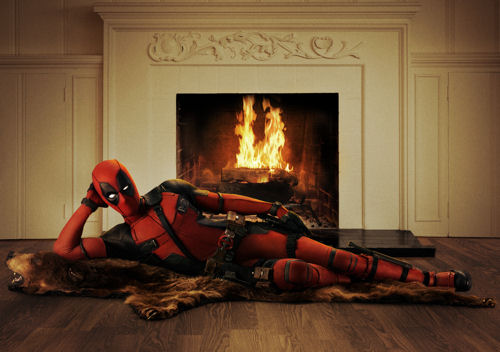 He's all yours on February 12, 2016. My bloody valentine...