The Demon's Head Approaches Gotham
Forget about Sin Tzu -- Batman: Intimidation gets its villain...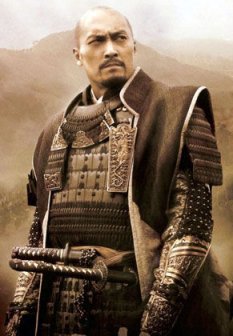 Prepare for desolation...
Finally, after weeks of rumors, we have our R'as al Ghul.
Ken Watanabe, recently nominated for an Academy Award for his performance in The Last Samurai, has agreed to take on the mantle of The Demon's Head in Christopher Nolan's Batman: Intimidation. Let the games begin.
It may seem an offbeat choice, but it's also inspired. Watanabe definitely has the grace and controlled menace that al Ghul should have. As an actor, he's the thing that makes The Last Samurai watchable. So he's not quite Arabic. With Katie Holmes' sloe eyes, you could see her (with a bit of a stretch) as Watanabe's Eurasian daughter. Not that we have any confirmation that that is actually the identity of Holmes' character; we're just trying to put all our ducks neatly in a row.
Patrick Sauriol at Cinescape reports also that the production may be undergoing yet another name change, to Batman Beginning. While that certainly goes along with the theory that this is an utter reboot of the franchise, it just doesn't have the same rhythm as Intimidation or, still better, Intimidation Game.
No matter. And not that we have any say in it, anyway. What does matter is that shooting is still scheduled for March 16th. And it's not soon enough.
At last, a Batman movie fans can be excited about again.