Kenneth Branagh on Thor?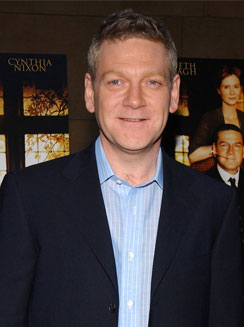 Okay, so he probably won't cast himself...

Variety reports that Marvel Studios has almost finished negotiations with noted actor/director Kenneth Branagh to steer their god of thunder to theaters June 4, 2010. This really does have to be close to a done deal, unless Variety has decided that it has to compete with online sources and give play to all sorts of rumors.

Nah, let's buy into this one.

Perhaps best known in theatrical circles for his ongoing Shakespeare work, Branagh in fact would have to wait a little while before starting because of Shakespeare. After directing and starring in a 1996 film version of Hamlet, he's got a stage version opening in London later this year, starring Jude Law in the title role.

He's got the chops for the faux-Shakespearean dialogue Marvel's Asgardians spout, which is likely somewhat preserved in Mark Protosevich's screenplay. And Branagh plays around with material in interesting ways, sometimes successfully as in Dead Again, and sometimes with spectacular flame-outs, such as Love's Labour's Lost.

At any rate, he's always at least interesting, clearly a move Marvel wants to make. Rather, they want to continue making after seeing the success of Jon Favreau on Iron Man, Sam Raimi on Spider-Man and Louis Leterrier on The Incredible Hulk.

Will we be putting The Mighty Thor in the same category? Verily, I shall put my money on Branagh.