Edgar Wright Leaves Ant-Man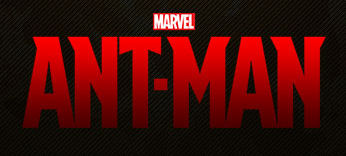 It's not Wright.
This makes almost no sense.
Since before the dawn of Iron Man, cult favorite director Edgar Wright had been struggling to get his vision of Marvel's Ant-Man on the screen.
For years, Wright couldn't have a press conference without someone asking about it (and suspecting that Simon Pegg would be Hank Pym). The director even shot test footage of Ant-Man battling security guards in a hallway, to prove the growing/shrinking effect could look good in combat. They showed it on the ABC special!
Production was underway, with a script by Wright and frequent collaborator Joe Cornish, and a pretty full cast including, of course, Paul Rudd as Scott Lang and Michael Douglas as Hank Pym.
But now...
Marvel and Edgar Wright jointly announced today that the studio and director have parted ways on ANT-MAN due to differences in their vision of the film. The decision to move on is amicable and does not impact the release date on July 17, 2015. A new director will be announced shortly.
Amicable, sure. Differences in vision -- the guy has been working on this for eight years. His vision has been pretty clear. The kinds of movies he makes have been consistently stylish and clever. What did Marvel Studios not get?
Things happen, it's true. And this doesn't mean that Ant-Man will suck. It just means -- is the next movie Marvel wants to make in the style of Richard Donner and Richard Lester pretending they're the same filmmaker? Because that's my least favorite 70's genre.
Cornish, who directed the awesome Attack the Block, probably wouldn't step into the chair vacated by his friend, but he would be a good choice.
It makes perfect sense. The excitement around Ant-Man has been growing and growing, and an August release tends to mean lower summer box office -- July 17th is prime real estate, also timed to the chaos of Comic-Con, for whatever that may mean. Oh, and by the way, that's also the release date Warner's Superman/Batman just ran away from.
Marvel would also like to remind you that Captain America: The Winter Soldier on April 4, 2014; Guardians of the Galaxy on August 1, 2014 (hang on, true believers -- that date just might change to somewhere in July); Avengers: Age of Ultron on May 1, 2015; and an unknown movie (Black Panther? Dr. Strange? Obnoxio the Clown?) on May 6, 2016.
That's right -- on the date that Warner Brothers just staked out as the new release for Superman/Batman/Wonder Woman/Metamorpho because I can make up anything I want to at this point since who knows if they'll actually execute a plan?
We shall see...