Full On Shot Of Rudimentary Ultron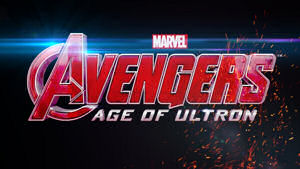 Ah, those magnficent paparazzi. They've managed to sneak onto the set of Joss Whedon's Marvel Avengers: Age of Ultron and snap photos of... well, Ultron.
Full on.
Marvel has not officially released photos of the character, and if you look at these, I think you'll see why. The helmet looks cool. The chest plate looks cool. But obviously, they're going to do something digital to this, and perhaps they have not settled on a final design. There's just no way that Ultron is going to look like a guy in a nice comfortable down ski jacket wearing armor. This is not a James Bond film. (Though Eon is welcome to the idea.)
Not unexpectedly, that's not James Spader, either. We're only getting a piece of it, but it's enough to keep us getting excited.