We Have A Villain For Star Wars VII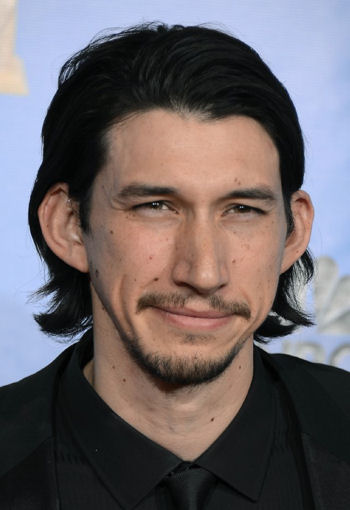 Is that an Ysalamir behind him?
The Star Wars casting game has been one of the most entertaining all year long. If you are a reasonably well-known actor, and you so much as looked at a Star Wars toy, you'd be pegged as being in talks for Star Wars, Episode VII.
But finally, maybe, we actually have a confirmed -- though not done -- deal for an actor to appear in J.J. Abrams' take, which starts filming in May from a script co-written by Abrams and Lawrence Kasdan. Keep in mind that though we all assume so, not even Mark Hamill, Carrie Fisher nor Harrison Ford have been officially announced.
However, Variety reports that scheduling conflicts have been cleared, and that Disney is this close to officially signing hot up-and-comer Adam Driver as the villain, as yet unnamed, in Episode VII.
One of the main obstacles had apparently been Driver's role in the HBO series Girls, not because of Episode VII, but because of VIII and IX. With that hurdle cleared, Driver can journey to a galaxy far, far away.
The name might also be familiar because everybody seems to want Driver in their project. Allegedly he had been in the running for either Lex Luthor or Nightwing in Superman Vs. Batman vs. the End of Time, and he has recently been getting a lot of praise for his small role in Inside Llewyn Davis.
Before becoming an actor, Driver served as a Marine for two and a half years before deploying to Iraq. There he had the epiphany that he wanted to stop smoking and give acting a shot. Being under fire will do that to you. After his discharge from the Corps for medical reasons, he ended up at Juilliard in the Drama program, and since then has had a steady climb to this -- he's about to be immortalized as an action figure and probably appear somewhere in Disneyland for generations to come.