Comic-Con 2015:
Who Is Missing From
DC's Legends of Tomorrow?
One of the big mysteries when the CW announced DC's Legends of Tomorrow was why Victor Garber was in the cast as Professor Martin Stein without Robbie Amell as Ronnie Raymond. If you're not a fan of the show or of either character, then you don't know that they share a superhero identity -- Firestorm.
In fact, they share it so closely you pretty much can't have one without the other. And Amell seemed as puzzled as anyone why he wasn't announced when he has been playing Firestorm on The Flash, from which Legends of Tomorrow is spinning off.
But walking around by the Gaslamp Marriott, I discovered a window that may give us a clue. Allow me to zoom in and explain...
First... the window... a fine display of heroes...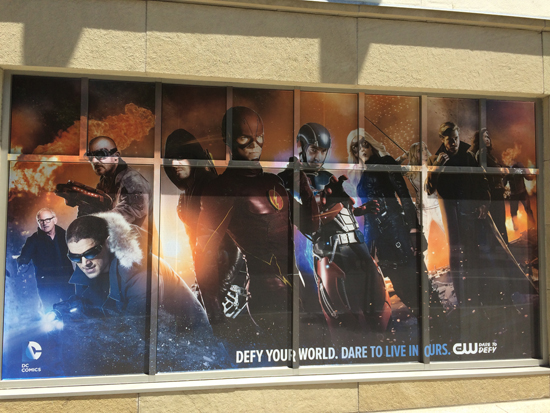 A little closer with Arthur Darville as Rip Hunter, because that will cause some squeeing..
oh, hey... is that Firestorm back there?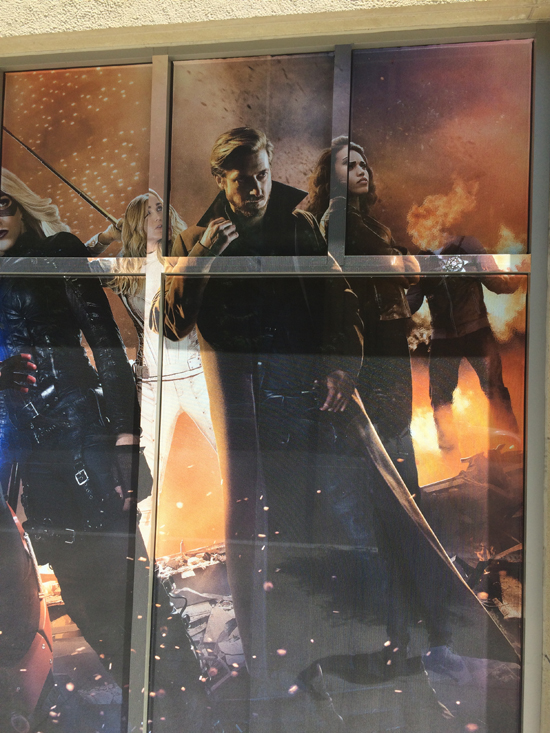 Hmmm... looking past Hawkgirl, why YES, it is Firestorm, but I can't see his face...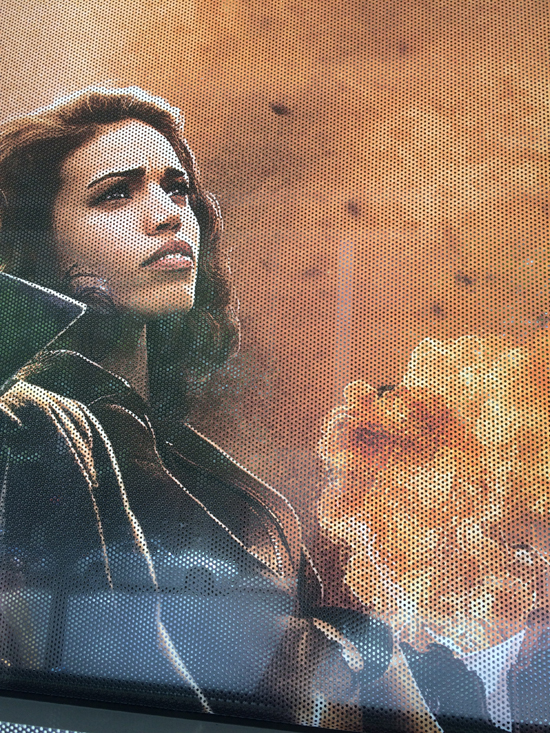 Even closer... nope, no face, just a burning skull...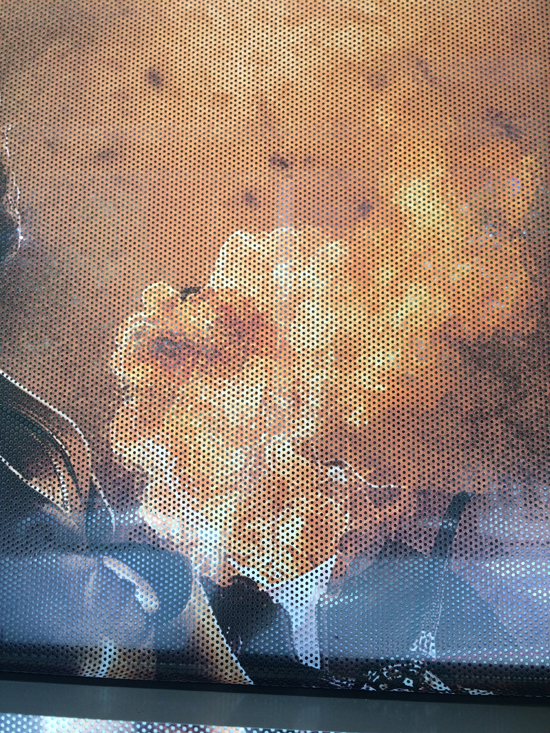 Does this mean that in Legends of Tomorrow, Martin Stein will learn to merge with others to become Firestorm? Despite Ronnie Raymond being the first, and most popular of the halves of Firestorm's identity, several others have been able to merge, usually with either Martin or Ronnie. And The Flash did already introduce Jason Rusch...
So maybe Robbie Amell isn't in the cast, but Firestorm is. And a lot of people could be him.
Let us know what you think, via email, Facebook, or Twitter @FanboyPlanet.