Comic-Con 2015:
If It's Tuesday, It's Almost Comic-Con...
Not that San Diego isn't already humming with preparation for Comic-Con 2015, because most of the displays have to be up, ready, and shiny by tomorrow morning.
Luckily for us, Annabelle Malibago Kline flew in a couple of days early and has been walking around downtown today taking snapshots and giving us a preview of what storefronts have been altered, and what displays are going to get crowded.
(All photos by Annabelle Malibago Kline)
First off, don't give up hope of getting into Hall H, but we do need to warn you that people have already begun lining up. They may get shooed away tonight, but for now... they're ready for Thursday. FOR THURSDAY!!!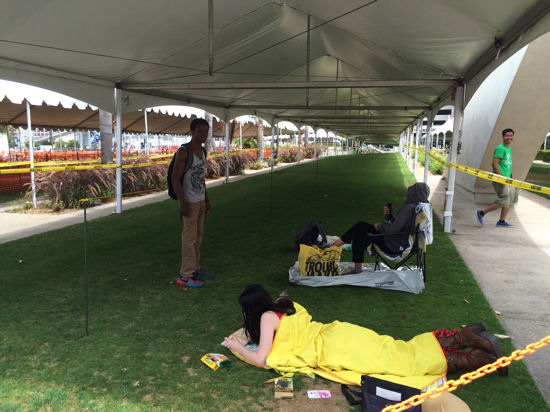 Behind the Hall H line, FX Network is setting up its "FX Fearless Arena" -- which will feature a virtual experience for The Strain, a visit to American Horror Story's "Hotel," The Bastard Executioner's Medieval Forest, and a life-sized Fargo snowglobe.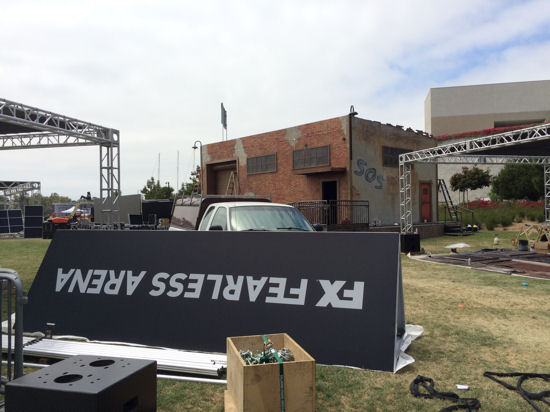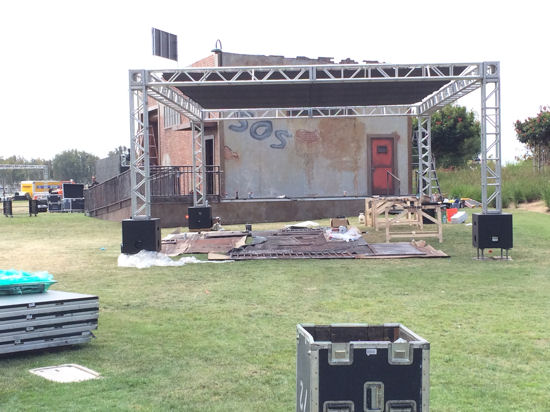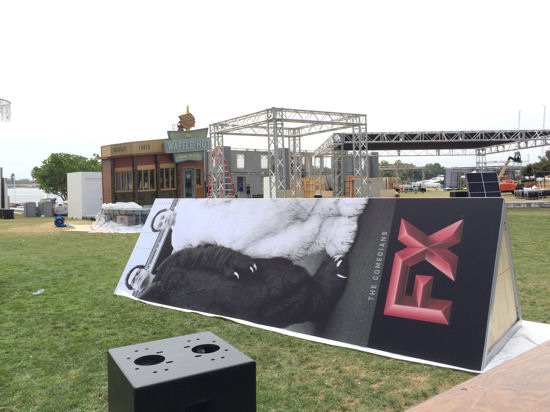 Once again, TruTV's Impractical Jokers have set up a storefront in the Gaslamp District...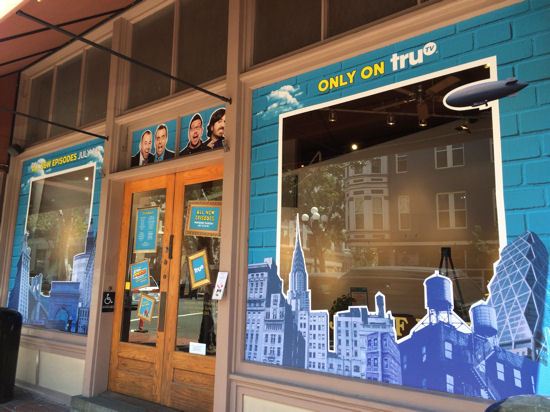 The Hilton Bayfront parking garage advertises Minority Report...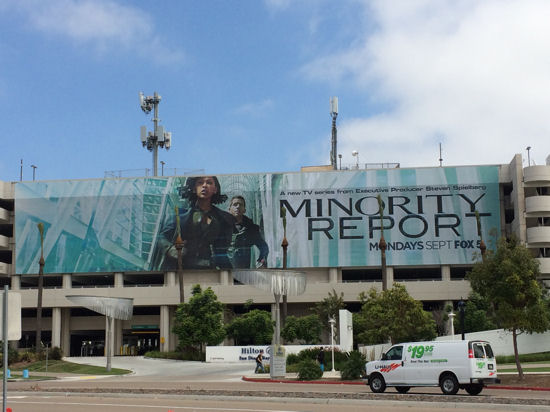 The Hilton Bayfront Starbucks may have just caused nerd minds to collide... a BSG name with Star Wars imagery? Tsk tsk...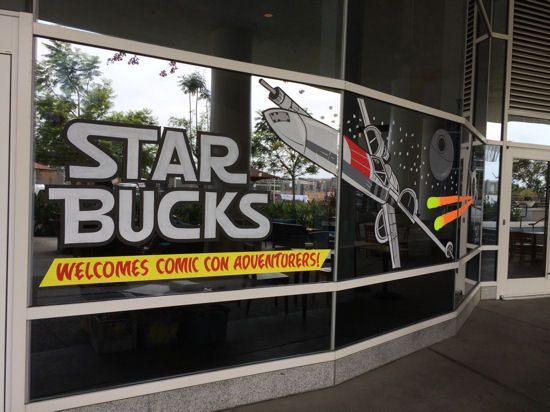 Meanwhile, over at the Hard Rock Hotel, we get an interesting setup for The Walking Dead...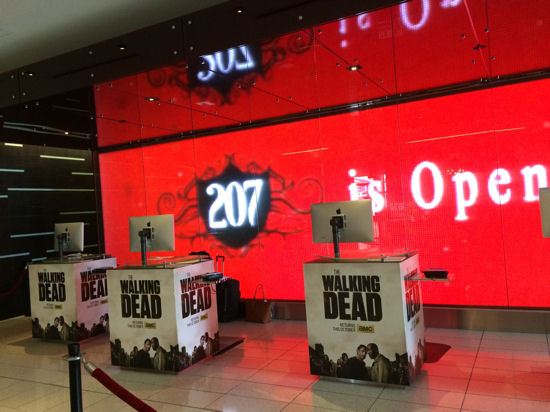 The Hard Rock is going to push LEGO Dimensions (and so will we when we get the chance)...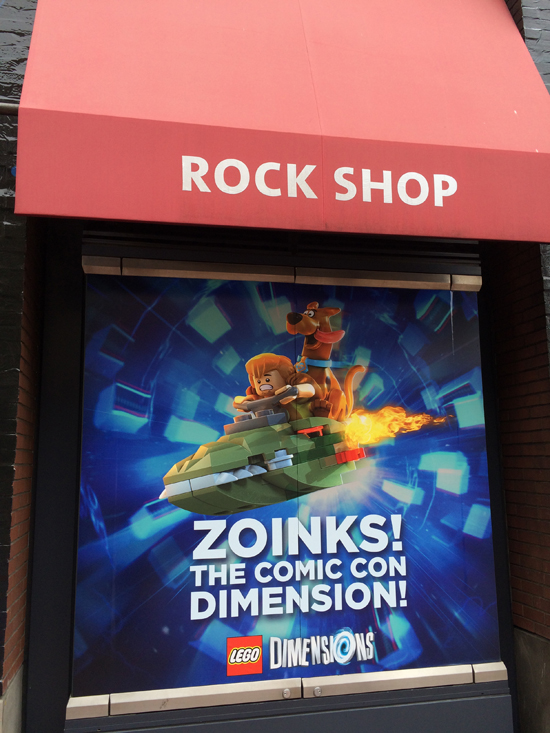 This is an interesting scavenger hunt...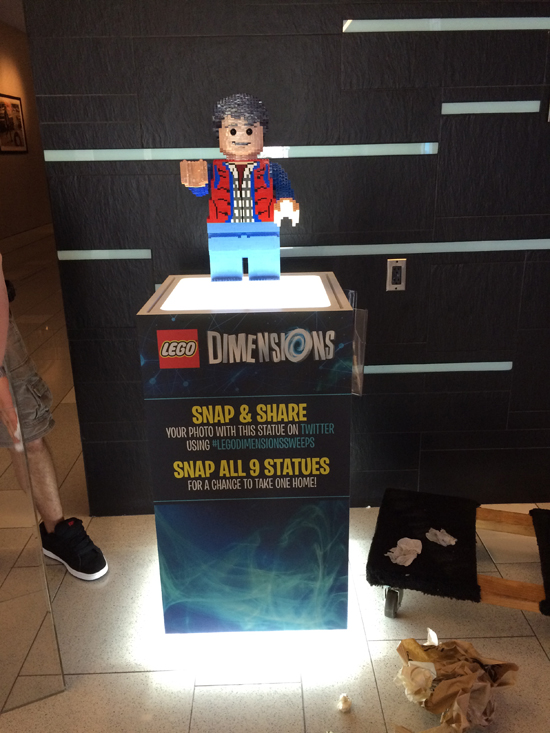 And this is the promise of LEGO Dimensions writ large...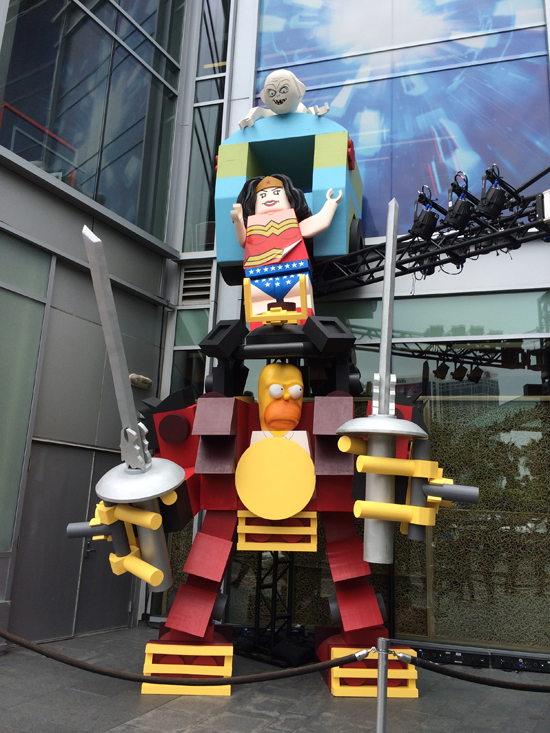 Already exhausted? Just flag one of these trucks down for a free ride...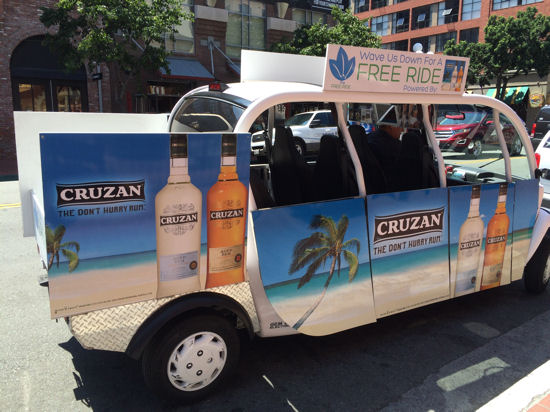 Let us know what you think, via email, Facebook, or Twitter @FanboyPlanet.