Comic-Con 2015:
Marvel Pins Down The Fans...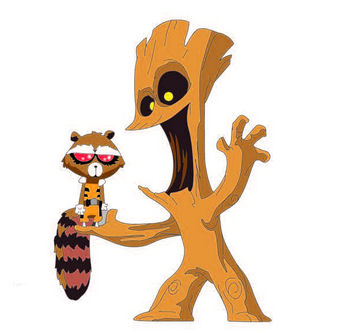 Since Disney owns Marvel, this was only a matter of time. If you've been in any gift shop in one of the Disney parks, you've seen the collectible pins festooning the walls, the cast members, and many, many parkgoers.
And now, at #SDCC, you're going to see very similar enamel pins on attendees. Because Marvel has just won the cuteness game.
Taking Skottie Young's art and putting it on pins that are sold only at the Marvel booth... you thought that place was crazy before.
This is madness. And I'm already planning which ones I want, because Marvel very helpfully sent along a checklist.
And some people want this convention to move to Vegas? No one would have ANY money left...
From Marvel: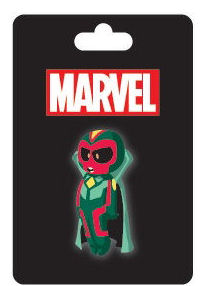 As if you needed yet another reason to head to the biggest pop culture event of the year! Marvel is debuting a line of one-of-a-kind exclusive pins that will be available for the first time ever at this year's San Diego Comic Con! You know his massively popular variant covers. You've read his critically-acclaimed series Rocket Raccoon. Now, the inimitable artwork of Eisner Award-winning artist Skottie Young comes to life like never before with a set of exclusive Marvel SDCC Collectible Pins! Available only at the Marvel Booth (Booth #2329), you don't want to miss out on the must have item of the entire show!
Starting at the opening of the show, fans can get their hands on 28 uniquely designed enamel pins featuring Skottie Young's instantly recognizable Marvel artwork. Here's a rundown of how you can get your hands on the entire set:
· Guardians of the Galaxy Pin 4-Pack: Contains Star-Lord, Rocket Raccoon & Groot, Thanos and Nova. $25
· Avengers Pin 4-Pack: Contains Black Widow, Hawkeye, Iron Man and Thor Odinson. $25
· Amazing Spider-Man Pin 4-Pack: Contains Amazing Spider-Man, Spider-Gwen, Spider-Man 2099 and Silk. $25
· Women of Marvel Pin 4-Pack: Contains She-Hulk, Thor, Squirrel Girl and Elektra. $25
· Marvel Mystery Pin 2-Pack: Contains two of the following mystery pins. Which ones will you get?: Hulk & Bruce Banner, Captain America, Black Bolt, Black Panther, Iron Patriot, Iron Fist, Loki and Captain Marvel. $12.50 per 2-pack
· Ultron, Ant-Man and Vision (sold separately) are only available in extremely limited quantities throughout the convention. Spend $30 or more at the official Marvel Shop for the ability to purchase one. $65 or more to purchase two or $100 or more to purchase all three. $10 each
· Nick Fury Pin & Lanyard Set Display your pin collection with this exclusive lanyard featuring Skottie Young artwork. Also includes exclusive Nick Fury pin only available with the Pin & Lanyard set. $15
Didn't get that one pin you couldn't wait to get your hands on? Fans are encouraged to come by the Marvel Booth (Booth #2329) at specially planned Pin Trading Hours and trade with other fans and collectors. Please refer to the official booth schedule for scheduled Pin Trading Hours.
And that's just the beginning! Keep your eyes peeled for more upcoming announcements of Marvel's can't-miss SDCC exclusive merchandise. Pin availability subject to change. Available while supplies last. All Marvel Shop sales final. No refunds, exchanges or returns.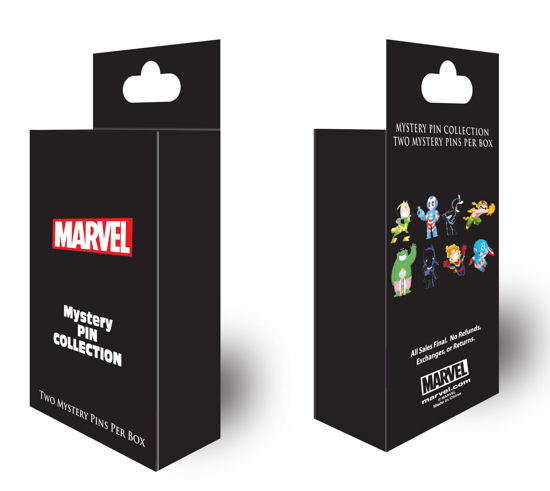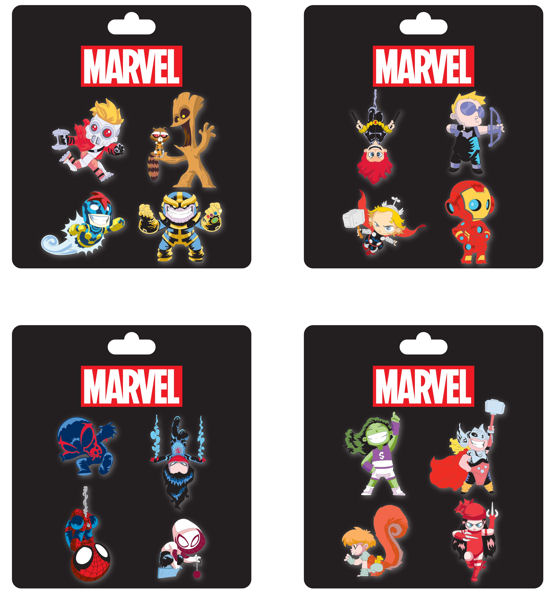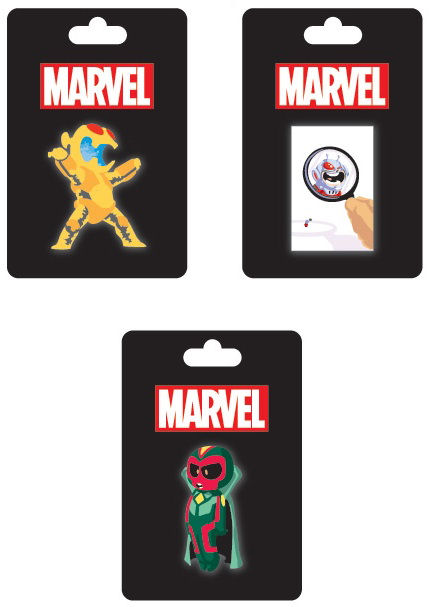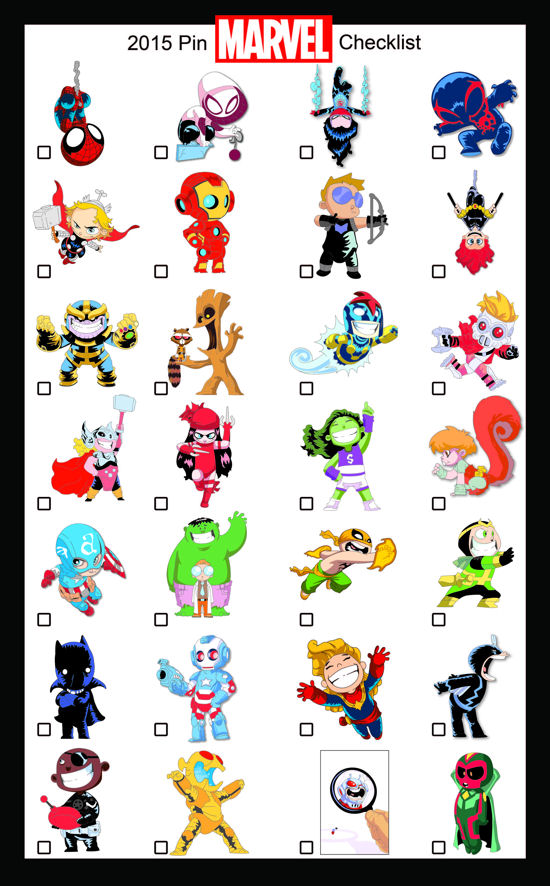 Let us know what you think, via email, Facebook, or Twitter @FanboyPlanet.