Comic-Con 2015:
Batman v Superman Transformed In LEGO...
The LEGO booth is fascinating every year, because of the pop culture statues made of LEGO bricks. This year, they added a twist, creating a rotating mosaic of LEGO bricks that, through a trick of the light, actually achieved a lenticular effect. Watch Henry Cavill, Ben Affleck, and Gal Gadot transform into their LEGO counterparts from Batman v Superman...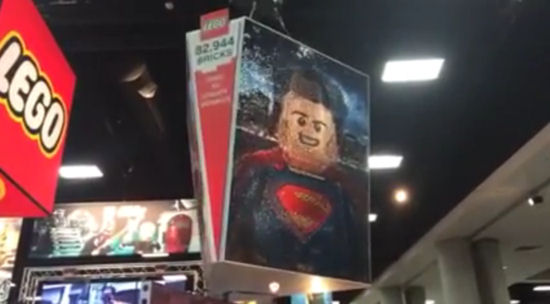 Let us know what you think, via email, Facebook, or Twitter @FanboyPlanet.