Comic-Con 2015:
Eat A Burger, Explore The Expanse...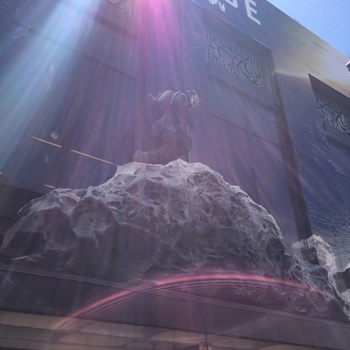 For the past few years, The Syfy Network has put an overlay on the Hard Rock Hotel restaurant "Maryjane's" in San Diego. Though probably on automatic pilot with their promotional team now, it's still always an interesting way to promote (unfortunately only one of) their shows in the upcoming season.
We did catch a promotional video for Childhood's End at the Gaslamp Strip Club (which is a steak house), but it was extremely subtle and may have completely gone over the heads over most of the diners -- except that the silent "newscast" on the screen depicted all of mankind's problems being solved. That's how you know you're in the fantasy world of Comic-Con. The news is good.
But at the Hard Rock, which did double duty also heavily promoting LEGO Dimensions, there was nothing subtle about The Expanse promotion. And though the food prices were a bit high -- but they may be year round and where is it cheap at Comic-Con? -- you did get giveaways with each meal, and somewhat cool ones at that.
The Expanse is a new television series based on a series of novels by Daniel Abraham and Ty Franck under the pen name "James S.A. Corey." Set to debut in December, the show will star Thomas Jane and Shohreh Aghdashloo. But really, it stars science fiction hardware and outer space.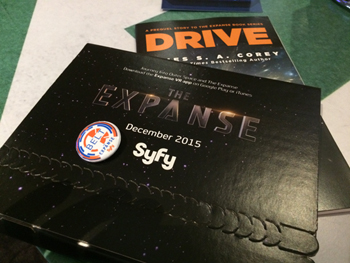 So Syfy gave every diner a Google cardboard VR kit, as well as instructions for the app that would allow them to stare into the void. (No, not Nietsche-Vision.) Everyone got a pin, and a hard copy of a prequel novella to get them ready for December's debut.
Plus you could look around at the overlay, getting character descriptions from the walls. And in the back? The real stars of any new series set in space -- the hardware. Guns and suits stood by the back entrance, with attendants who also demonstrated the VR for unwary visitors.
Ric attended the actual presentation and has read at least one of the novels in the series, so he will be writing in more detail about his hopes for the show. But in the meantime -- know that I ate expensive chicken fingers in order to bring you these pictures.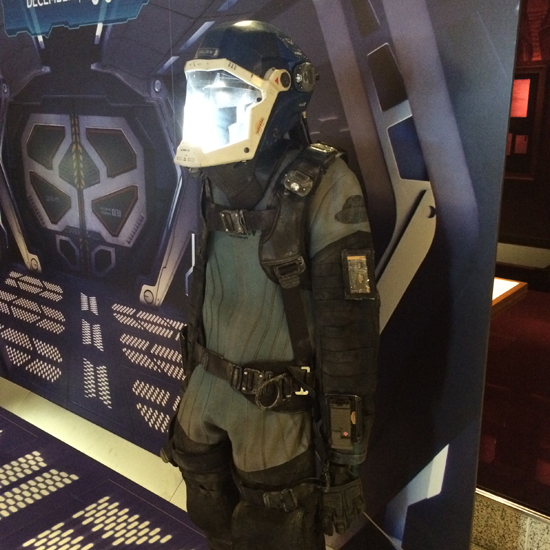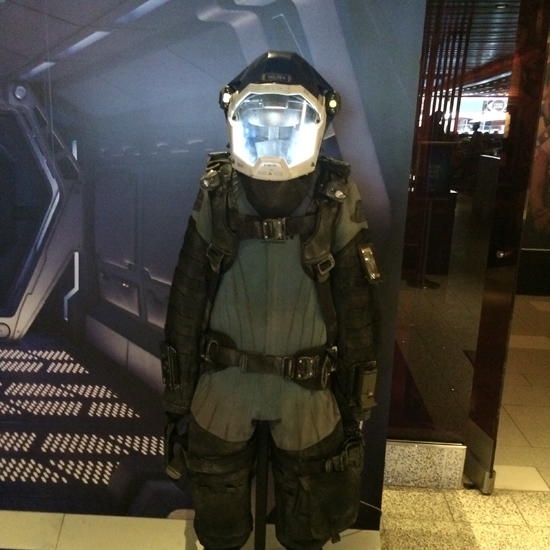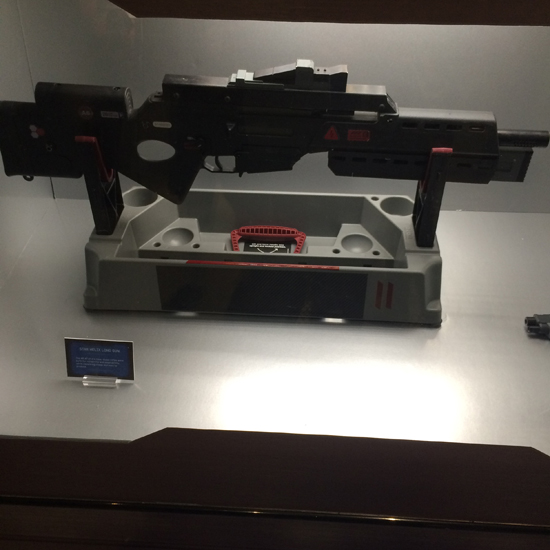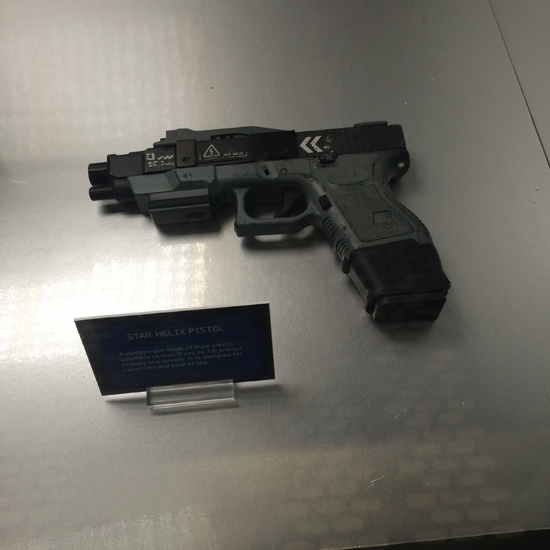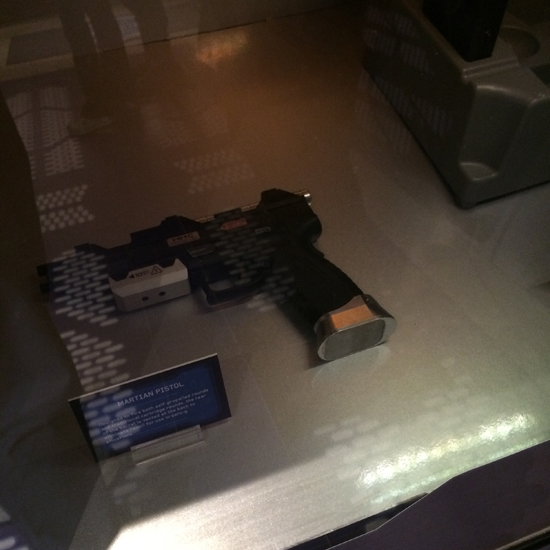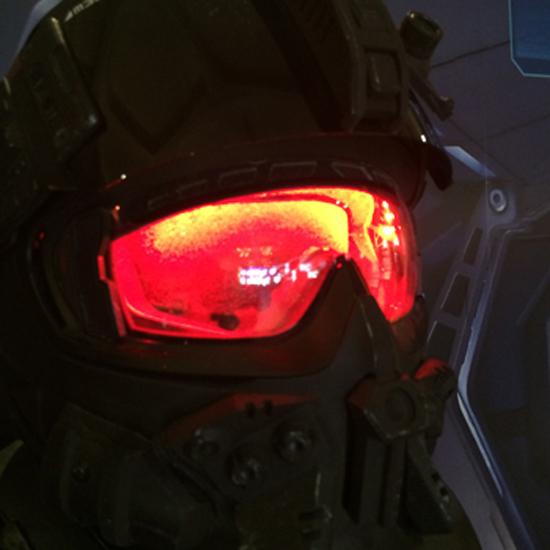 All photos by Derek McCaw
Let us know what you think, via email, Facebook, or Twitter @FanboyPlanet.