Comic-Con 2015:
At The Airport... It Begins...
The pre-Convention celebrations have ended, and now the pros (and a few fans) have begun streaming in to San Diego. You definitely know what you're here for when you go to pick up your bags at the airport.
Conan O'Brien is making an early bid to be the new King of the Convention. He does already have the name Conan...
(Photo by Annabelle Malibago Kline)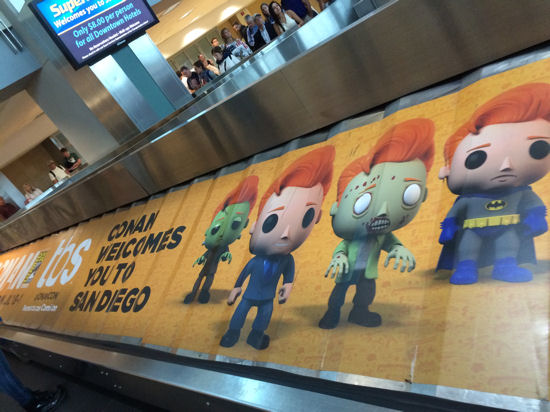 Let us know what you think, via email, Facebook, or Twitter @FanboyPlanet.