Comic-Con 2015:
Alan Tudyk and Nathan Fillion Unleash CON MAN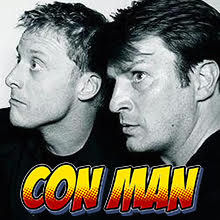 No way around it... there may be movies and television shows that will have packed panels at Comic-Con, but if you want to just see how much unbridled, orgiastic enthusiasm for actual people at Comic-Con can be... Thursday, Hall H at 3:45 is where and when you want to be
Con Man, Vimeo, and Indiegogo announced today that fan-favorites (and that's an understatement) Alan Tudyk and Nathan Fillion will be bringing the first look at their new webseries. Producer PJ Haarsma and a few cast favorites including Mindy Sterling, Tricia Helfer, Felicia Day, Casper Van Dien, Nolan North, Alison Haislip, and Sky Haarsma will appear together on the first ever CON MAN panel, "Con Man - The Fan Revolt 13 Years in the Making - How Indiegogo and Vimeo helped Alan Tudyk and Nathan Fillion put Fans First and Realize a Dream Project." The panel will be hosted by Nerdist's Chris Hardwick.
CON MAN centers around the post-show life of Wray Nerely, (Tudyk) the pilot and co-star of SPECTRUM, a sci-fi series which was cancelled before it's time and eventually became a cult classic beloved by fans. Wray's good friend, Jack Moore (Fillion) starred in the series and has gone on to become a major celebrity, while Wray continued to struggle to find his big break.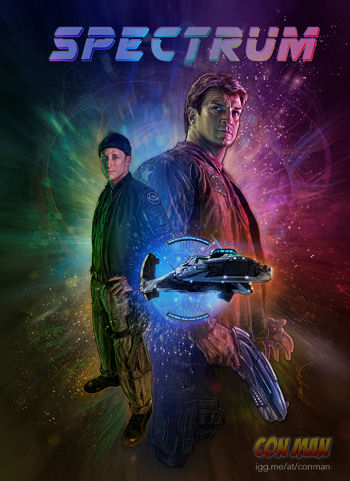 While Jack enjoys the life of an A-lister, Wray tours the sci-fi circuit as a guest of conventions, comic book stores, and lots of pop culture events. The show will explore all the weird and crazy things that happen to Wray along the way, while telling the story of a guy learning to love and embrace his fans.
"If you've gone to a sci-fi convention, you've only seen half of it," said Tudyk in a press release. "CON MAN delivers what convention 'All-Access' passes have only promised in the past. I've been to conventions from San Diego to Dubai and I have so many great experiences to share through the world of CON MAN. The sci-fi fans have changed my life and I want to give them a chance to see a new view of the world they built."
According to his press, Tudyk is writing, directing, starring, and providing craft services for CON MAN. Fillion is producing the series and once again taking the helm as captain of a ship in a regular featured role. They will be finished before September, but wanted to share some of it now.
"I'm here to say, 'WOOOO!' and you can quote me," said Fillion. "Let me explain: Alan has, for the entire time that I've known him, never failed to impress me with his talent. Don't think I'm blowing smoke here, because it kills me inside to say it, but he's better than me. We've all seen his acting, but until you know him as a writer, you're being short changed. I'm not one who needs to fill every waking moment with the 'next project', but I truly believe people need to see what Alan is capable of, and I'm ready to do what it takes to show them. So, buckle up, peeps. Alan's driving, and I'm sticking my head out the sunroof screaming 'WOOOO!'"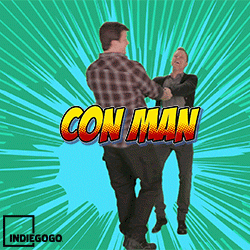 Con Man set a record for crowdfunding of a webseries. Their Indiegogo campaign had asked for $425,000, and instead they made $3.2 million. This allowed them to make 12 episodes of CON MAN as well as film the "lost episode" of SPECTRUM.
Of course, Tudyk and Fillion already do love and embrace their fans, so this panel is sure to be jampacked. You want to talk about the Force awakening? Try outdoing two of the most loved actors in fandom -- and all the friends they're bringing!
It used to be Kevin Smith who I considered the King of Comic-Con, and maybe he still is. But as I've been reminded by listening to Shock Treatment, when you see Alan Tudyk and Nathan Fillion, you're not looking at Kings; you're looking at Aces.
Below you can see a few publicity pictures. I know better than to not run them..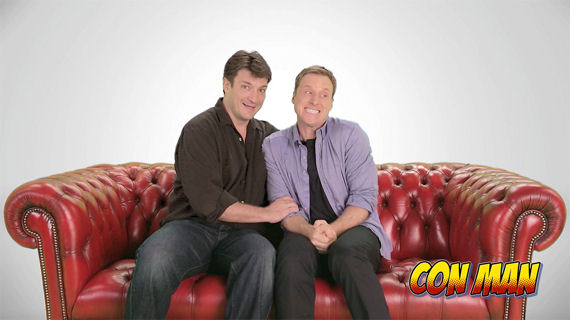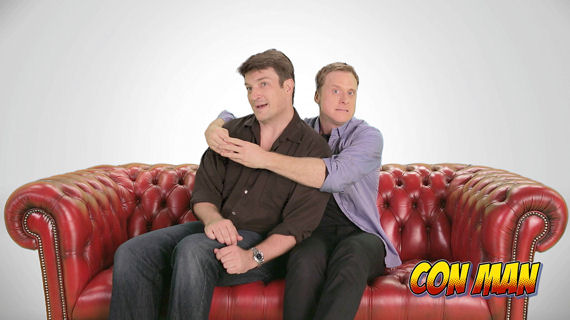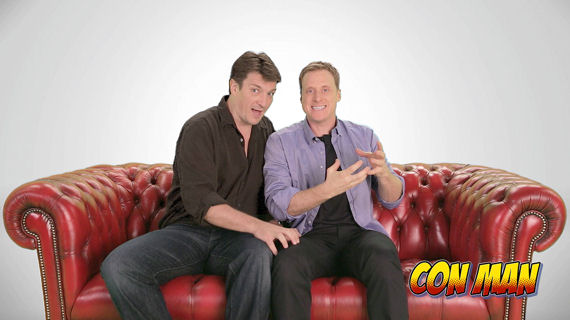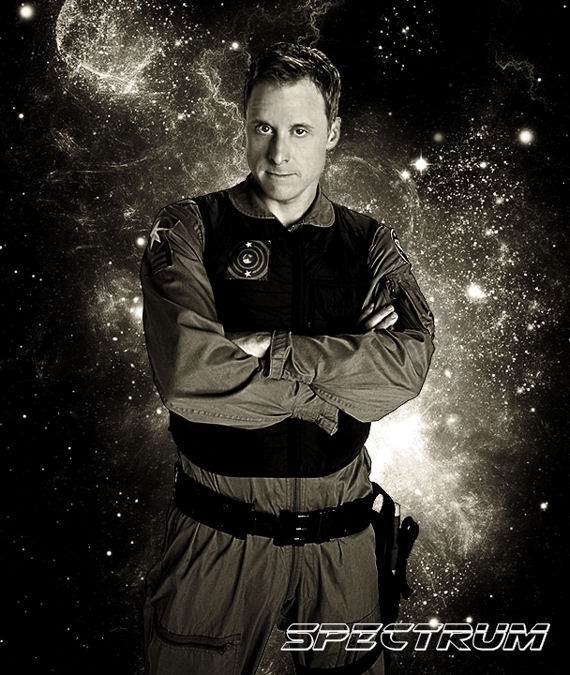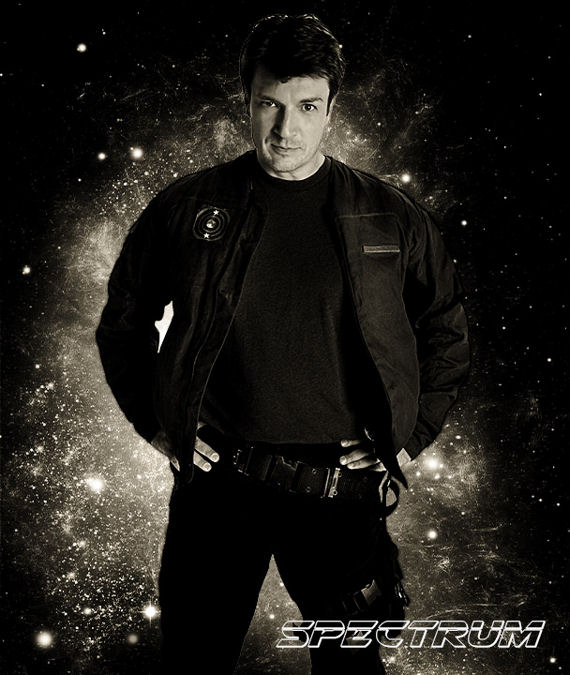 Let us know what you think, via email, Facebook, or Twitter @FanboyPlanet.