Will You Be Star-Lord Or Rocket Raccoon?
Hasbro's Guardians of the Galaxy Toys


Last week, New York City hosted the annual Toy Fair, a look at the upcoming year in what your kids -- okay, YOU YOURSELF -- will be screaming for for Christmas, birthdays, Kentmas, the new tradition of 4th of July presents -- whatever the excuse. These are the toys.
And since this week has been filled with excitement over Guardians of the Galaxy, Disney was kind enough to send over some pictures from Toy Fair involving their offerings for the upcoming year.
Oh, Amazing Spider-Man 2 and Star Wars: Rebels have some interesting toys, too, and we'll get to them a little later. But for right now -- you're welcome.
First, they seem to be doing something experimental but laudatory with their action figures. There will be a line of larger toys, and what Disney sent us does not seem complete. (Both GotG director James Gunn and Inside the Magic's Ricky Brigante posted pictures of an interactive Rocket Raccoon that was not in the set Disney sent us.)
BUT... Hasbro will offer two-packs of action figures, two and a half inches tall, that will fit into the vehicles. These will retail for $5.99, which means that if a kid buys this pack, she has two figures -- automatic room for imagination and interplay. There will be six two-packs, with variations on Rocket (who may be shorter) and Groot (who may be taller). Check them out below (click for a larger image).
Following are the vehicles these figures fit into: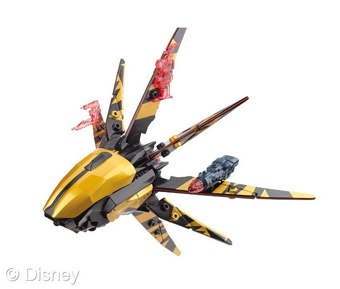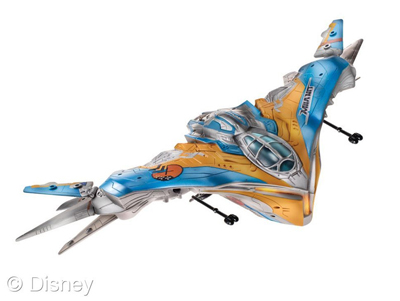 A deluxe version of Star-Lord, which I can assume would be similar to the Rocket figure Gunn and Brigante posted. This one retails for around $15.99; his mask lights up and he has a few movie phrases and sounds. And, as Chris Pratt no doubt appreciates, he has TWO guns...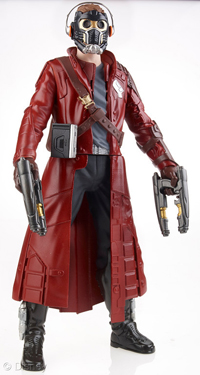 If you yourself want those guns, well, Hasbro has two options for you. For $19.99 you can get a Star-Lord role-play set, which includes a mask and a gun that comes loaded with two Nerf darts...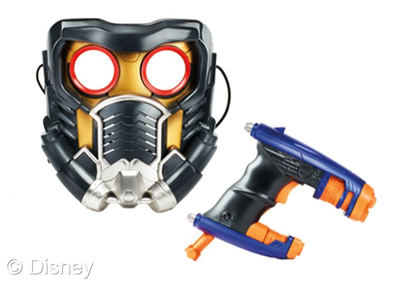 And then you can pick up another, deluxe, more detailed gun that has four Nerf darts (and I appreciate that it looks a bit beaten up)....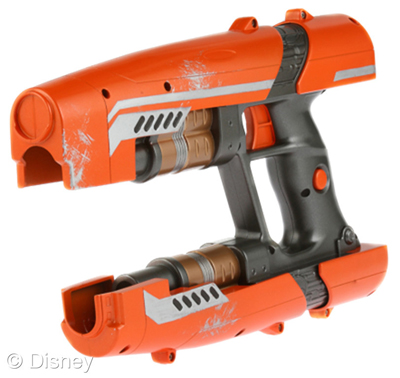 Fear not, Rocket Raccoon fans. You can be him, too, wearing this mask which has animated mouth, eyes, and eyebrows, similar to the Sully masks from last year's Monsters University.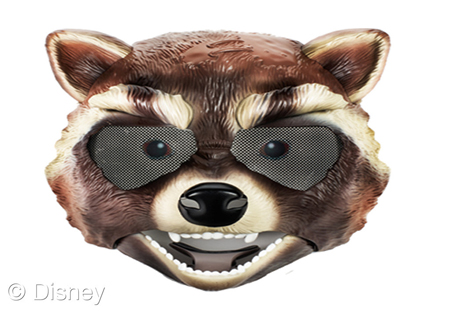 Honestly, I'm a little torn on that one. And this isn't even including the LEGO sets, the actual Halloween costumes, the... look, Guardians of the Galaxy is going to be off-beat and fun. The toys won't be any different. Congratulations, James!