WonderCon 2014:
The R2s Are Not As Cute As Wall-es...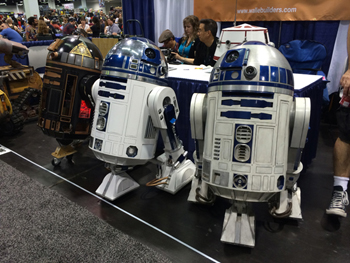 If you had told me in 1978 that one day, an amateur garage tinkerer would build an R2 unit, I might have accepted it. I grew up in the Silicon Valley, and though I had no particular robotics expertise myself -- though I once launched an Estes rocket -- I knew people who did.
But if you'd told me that not only would a guy make a seemingly perfect replica of R2 D2 and then it would spread so that there would be clubs everywhere building them, I'd have been agog. Heck, even now, my jaw threatens to sag open.
Because it has happened. The R2 Builders' Club, to be found online at astromech.net, is thriving, and even expanded out into building terrifically convincing replicas of Wall-e. Granted, they're all still remote controlled and containing no artificial intelligence of their own, or maybe that's just what they want us to think.
What's really fun isn't just the precision, but how now people are creating their own visions of R2. It's not Expanded Universe, of course, but it's cool. And I see on their website that they also offer mods for the 501st's very special R2-KT.
Then there are the Wall-e units, entrancing young children at the Cons. (And yes, the Cons, because lo and behold in the pictures sent to me by Yong-Chan Kim at SLC Fan-X, I spied a Utah branch of the R2 Builders' Club.)
So take a look at their work, and see if you have room in your garage. I promise I won't tell when the involuntary "d'awwwww" comes out of your throat while looking at little kids interacting with the Disney droids.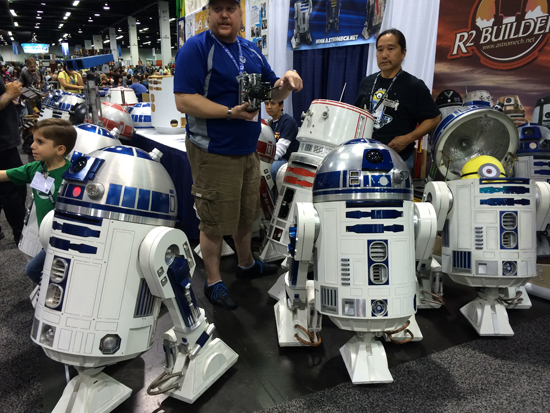 Some builders with their creations...and a little crossover....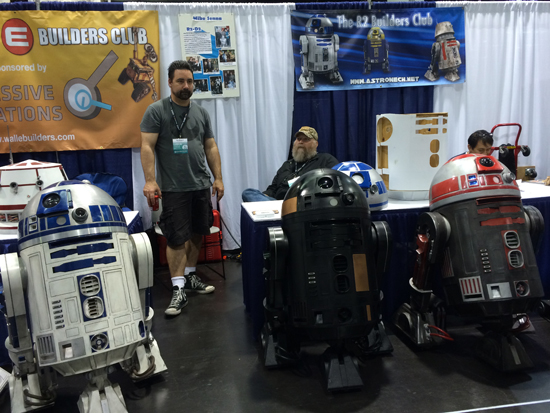 That's in addition to the crossover between Wall-E and R2....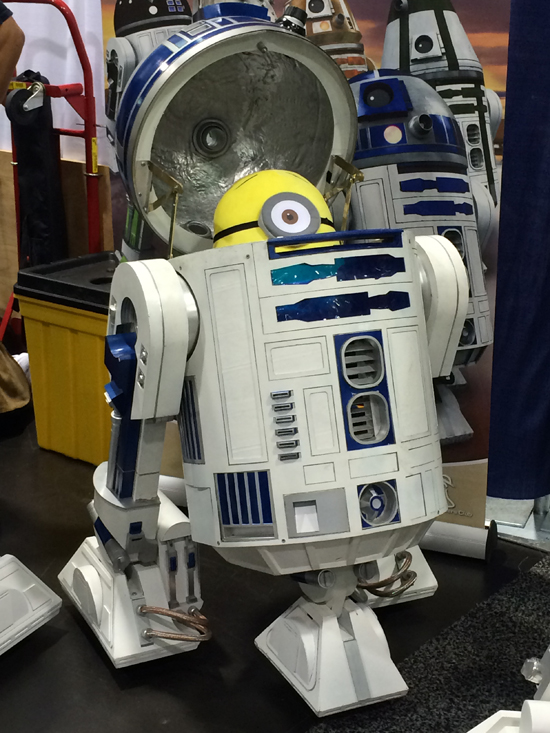 Those Minions sneak in everywhere...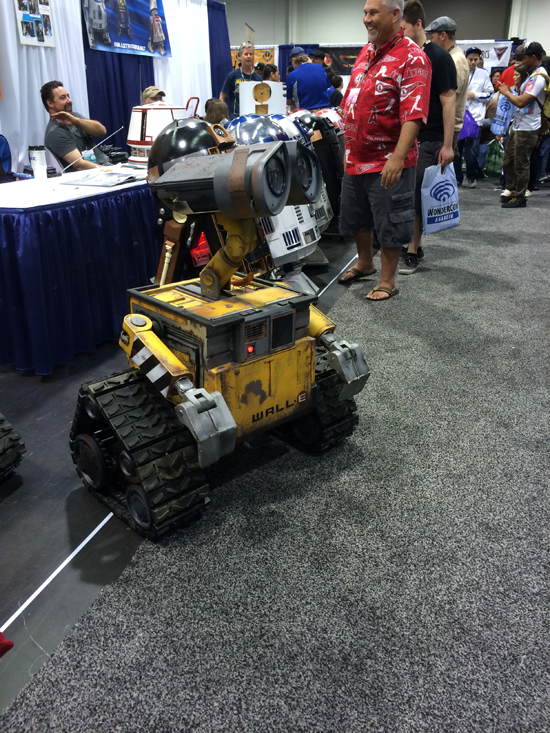 and then, the only cuter robot in the universe...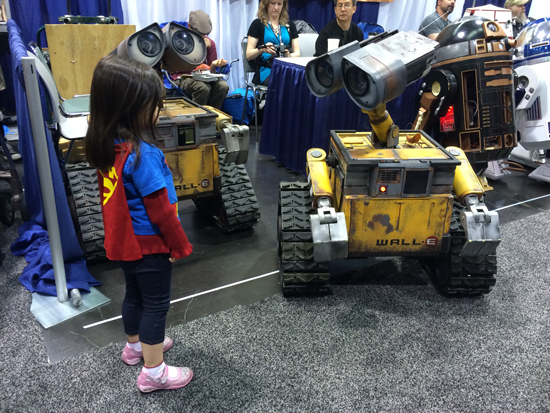 Supergirl meets Wall-E...and just when we thought we'd gotten her origin figured out...