WonderCon 2014:
Dark Horse Publishing The Art Of The Venture Bros.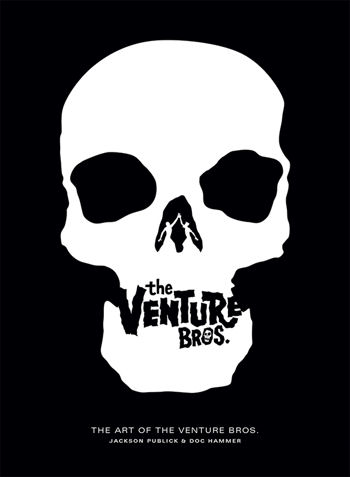 For me, this is a perfect gift for Easter morning. Unfortunately, we don't actually get it until later this year -- in time for Halloween.
From the earliest character sketches to what I'm sure are pretty mind-blowing concept paintings, this is a book I'm dying to have, as The Venture Brothers is one of my absolute favorite shows.
Both Jackson and Doc are great artists and clever commentators on their own work, so that alone makes it worthwhile for fans. But you get extra observation from Patton Oswalt?
So. There.
Now if only I had a coffee table...
From Dark Horse:
As rumored at San Diego Comic-Con 2013, Dark Horse Books proudly announces it will publish The Art of The Venture Bros.!
This massive coffee table book includes original artwork, character designs, storyboards, painted backgrounds, and props from every episode of The Venture Bros. to date, with accompanying commentary on the development of the series from cocreators Jackson Publick and Doc Hammer!

Check out the earliest sketches of all your favorite Venture Bros. characters and the genesis of the ideas that became some of the show's funniest episodes.
To top it off, comedian Patton Oswalt pens a very special foreword!
The Art of The Venture Bros. is on sale October 22! Preorder your copy today!