Salt Lake City Fan-X 2014:
The Utah LEGO Users Group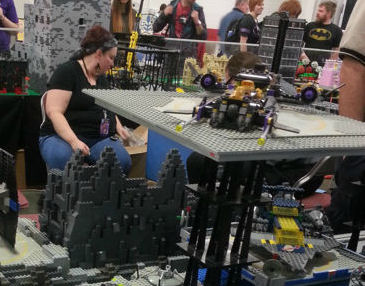 At the major conventions we've attended, if LEGO had a presence, it was official. You would stop and stare at life-sized statues made of those addictive little plastic bricks by the company's master builders, with LEGO representatives hovering around to encourage children playing and also point out new sets coming in the year ahead.
But at Fan-X (which really, may cause me to trek out to Salt Lake City next year), I saw something different in the pictures from Yong Kim -- scenes from films and history that I knew did not have LEGO kits.
So, true to its title, Fan-X is really a huge convention with the focus on the fans. Instead of an official LEGO presence, they got the Utah LEGO Users Group, an organization made up of enthusiasts who spend their spare time imagining what those bricks could possibly want to be and then making them.
Membership is open to adults 16 and over, with children under that age allowed to attend meetings but only if accompanied by an adult. They gather, they plan, they take their landscapes to various events throughout the state. I post this so that if there are LEGO Users Groups in other states, the time has now come to start setting up at regional conventions. If not at Comic-Con, how about at Big Wow?
Take a look below. It's pretty impressive, and with LEGO expanding its official kit lines all the time, these pictures should serve to spur imaginations!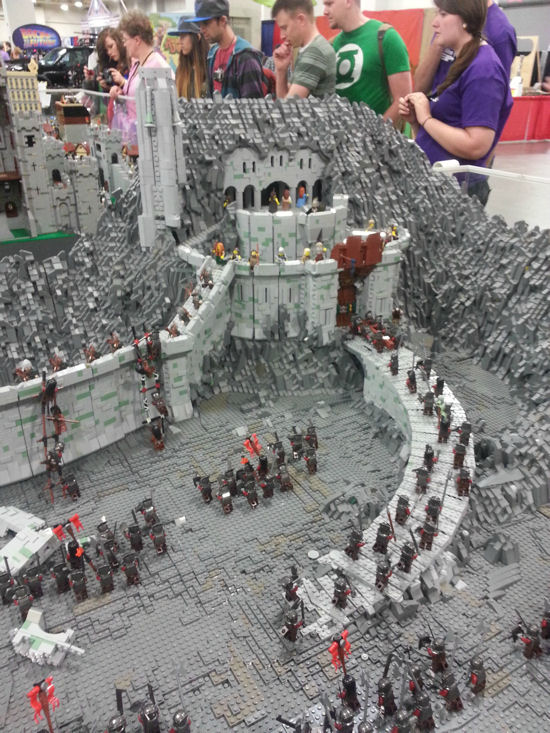 The Battle of Helm's Deep the way it should be portrayed...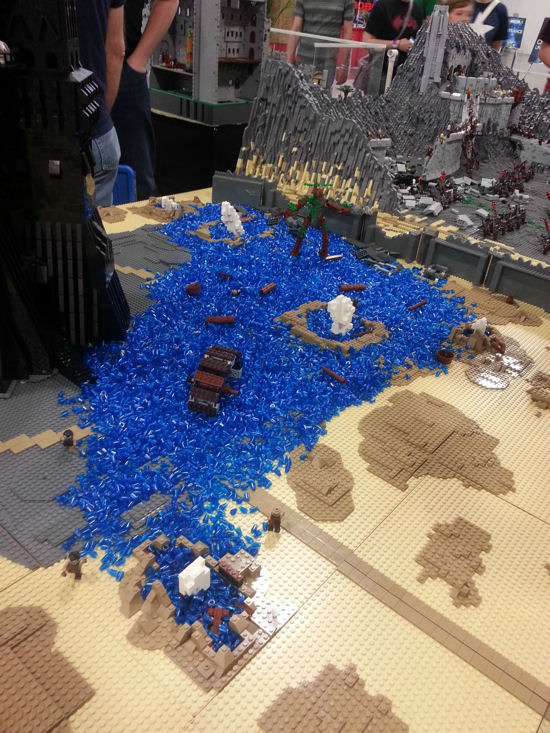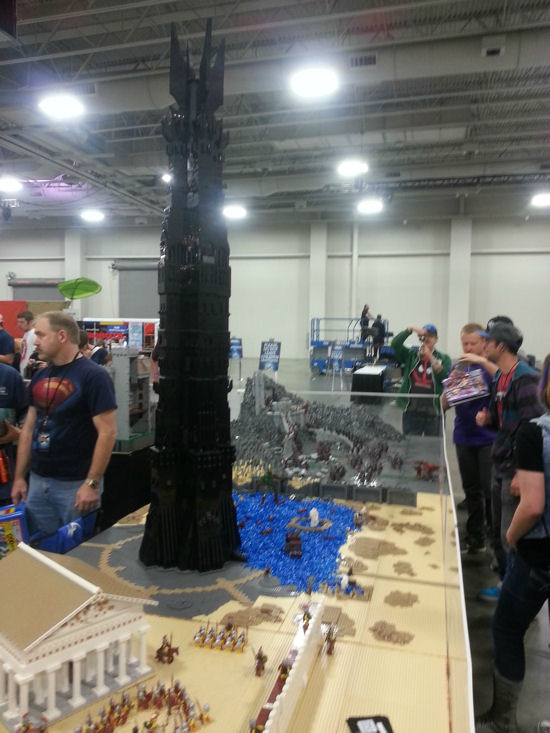 It's just ... so... beautiful...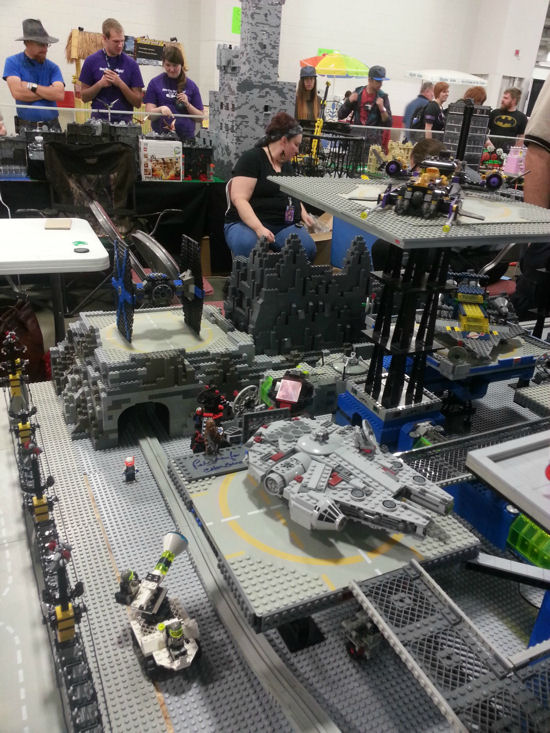 Oh, all right... they build Star Wars, too...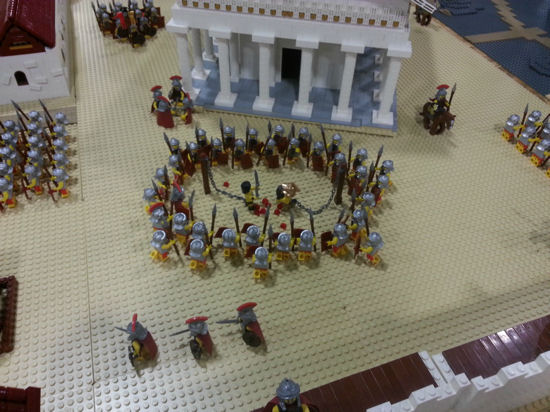 THIS IS LEGOOOOOLAAAAAAAANDDDDDD!