Comic-Con 2013:
The DC Booth: Superman's 75th Anniversary
It's not lost on us that are fans of comics that this year does mark the publication of the hero who started it all -- Superman. For 75 years his adventures have given people fun, adventure and yes, I'll say it, hope.
DC has many acknowledgments of this floating around, but at the Convention itself, smack dab in the middle of their layout are glass cases featuring the costumes used in many -- but not all -- of Superman's onscreen incarnations. (Missing: George Reeves, Kirk Alyn, James Newton and Gerard Christopher, but to be fair, the last two were SuperBOY. And wait.. where is Superpup?)
Two meant to resemble each other -- Brandon Routh's suit on the left from Superman Returns
and Christopher Reeve's as the evil Superman in Superman III..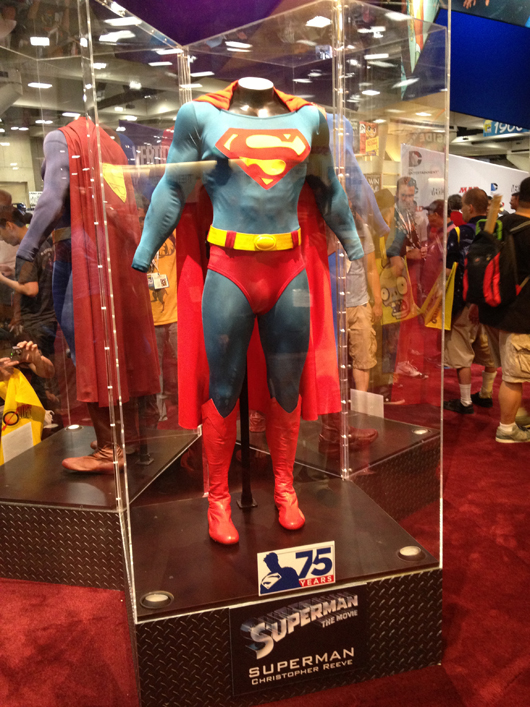 I'll say it. Dammit, Zack Snyder -- the iconic outfit WORKS.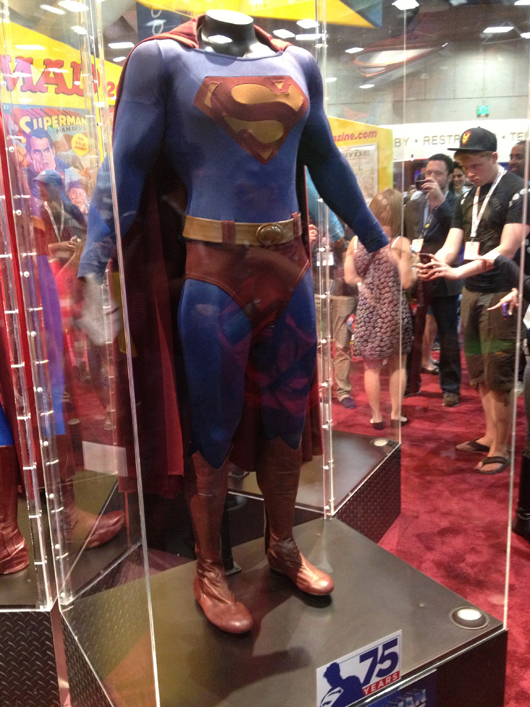 See that dingier blue? It was because he was EVIL Superman...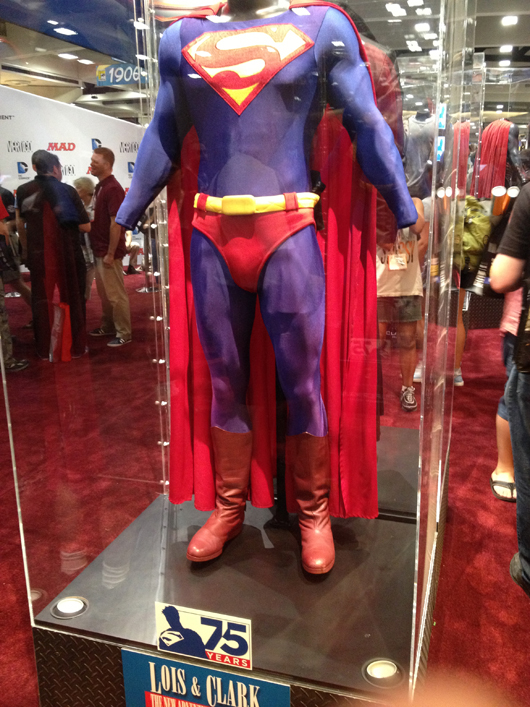 Then came Dean Cain. Still iconic, just not my favorite show.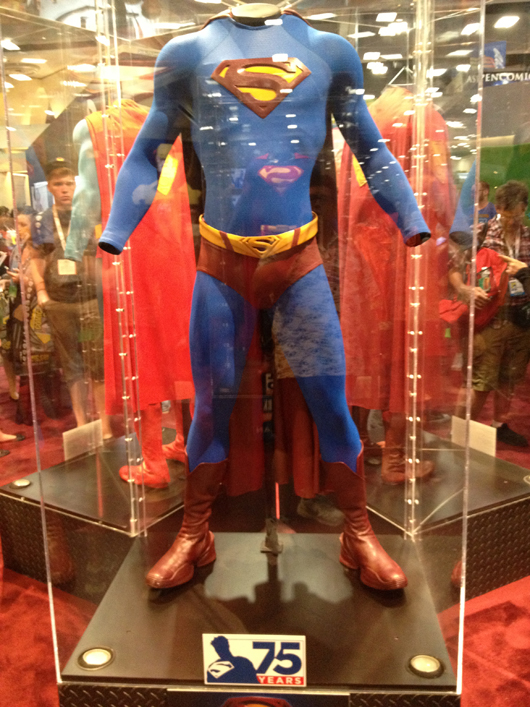 The smaller raised emblem of Brandon Routh was annoying, but better for toy sales.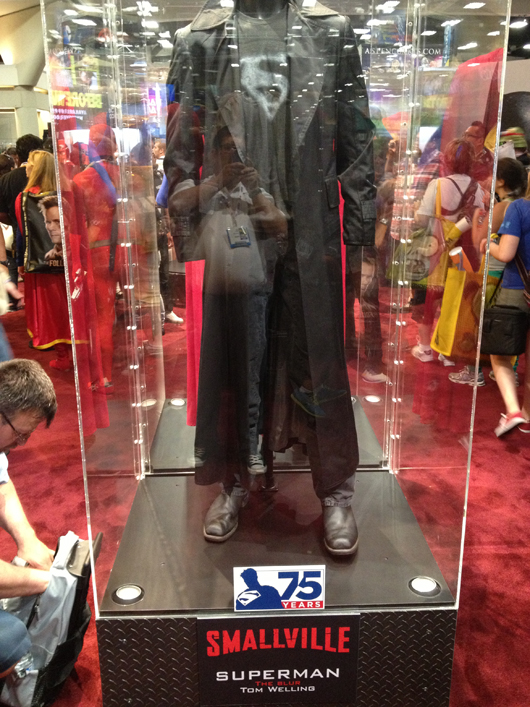 And it's better than Tom Welling's spray-painted t-shirt. Which was black. Which was annoying.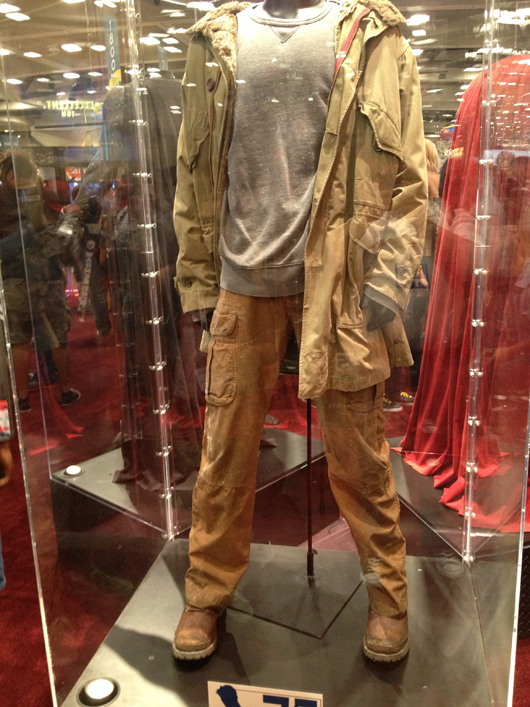 I really don't think Clark Kent's "drifter" look from Man of Steel will become iconic..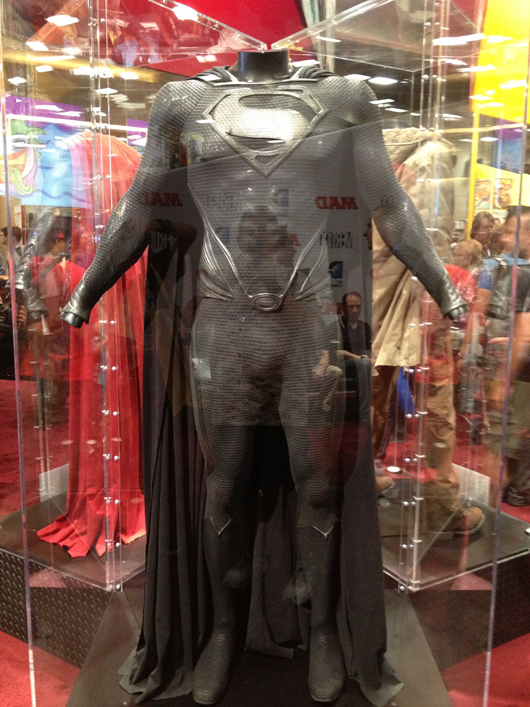 From the now infamous dream of skulls....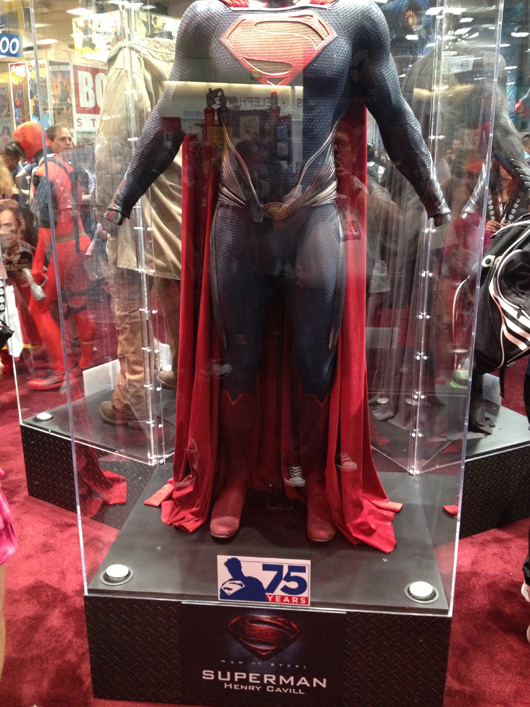 What we have now -- Henry Cavill in Man of Steel.