Announcing... IMAGE EXPO!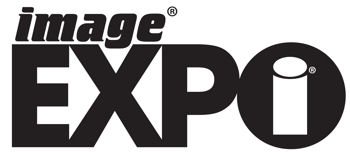 Up here in the SF Bay Area we've been feeling the loss of WonderCon. Sure, we could drive down to Anaheim, and still might, but it feels like something's missing from our year here. Thankfully, we have a powerful homegrown publisher that stepped in and came up with something new... and we'll wager awesome.
From Image Comics:
IMAGE EXPO is coming! Experience the creativity of the men and women making the best creator owned comics in America at this one-of-a-kind celebration commemorating the 20th Anniversary of Image Comics!
IMAGE EXPO is a three-day celebration of creator-owned comics happening at the Oakland Convention Center. Image partners Robert Kirkman, Erik Larsen, Todd McFarlane, Marc Silvestri, and Jim Valentino, will be the guests of honor, appearing throughout the weekend for signings, panels, and special events.
Other special guests include Image founders Rob Liefeld, and Whilce Portacio, plus the creators of today's best creator-owned comics, including: Joe Casey, Jay Faerber, Jonathan Hickman, Ryan Ottley, Richard Starkings, Fiona Staples, and Brian K. Vaughan.
IMAGE EXPO is Northern California's premiere comic con experience in 2012. The three-day event takes place at the Oakland Convention Center in the heart of the bustling nightlife and restaurant center of downtown Oakland, CA on February 24-25-26.
IMAGE EXPO isn't just about Image Comics, it's a celebration of independent creativity in comics. The exhibit floor is open to anyone who makes creator-owned comics. We're also going to be hosting unique programming for fans, aspiring creators, and library professionals. We'll be continuing our tradition of supporting the Comic Book Legal Defense Fund's important work to protect creators and retailers by hosting special events including a massive benefit auction.