The Tony Loco Gallery
Okay. So I'm altering our text here. Two and a half years ago (as of 8/20/2006), I first put up this artwork after I'd met and interviewed Mark Teague about his work on Comic Book: The Movie, Jekyll, Superguy and this next project, Tony Loco.
At the time, he was thinking about doing it as a comic book. Time passed. Life happened, and the idea of Tony Loco as a comic book took a backburner after Mark started Godspeed Studios with Even Unruh, a video effects house that has done a lot of work for Lionsgate and MTV.
Then in May, after letting me crash at his place for a couple of days around E3, Mark brought up the dream again -- could Tony Loco be a comic book? And what if we wrote it together?
So here we are. In a whirlwind few months, we've got a publisher (Illusive Arts Entertainment) and a place in the October Previews. We'll have preview art from the book itself soon, but below are pieces Mark did years ago, both to get designs out for a comic book and to have for a pitch package for the film project.
Get ready for ...Tony Loco.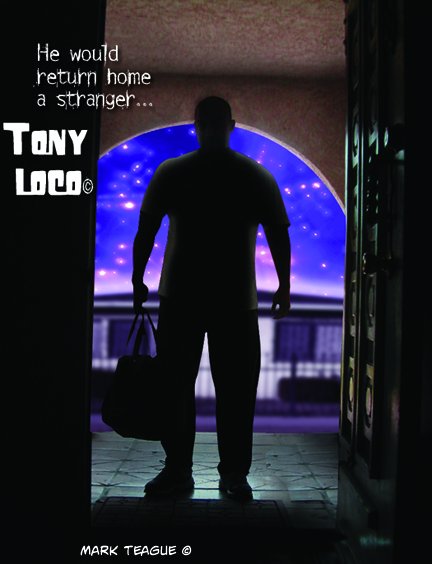 Tony Lcco facing his past.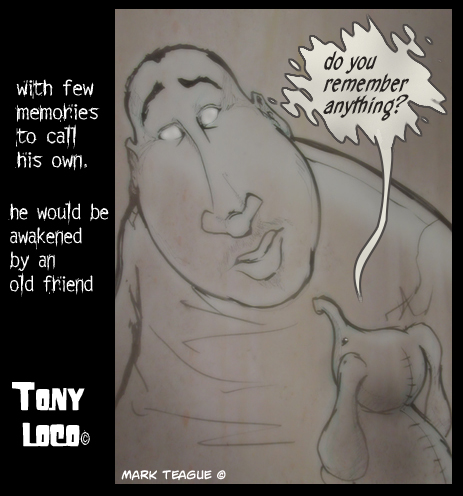 A quiet moment...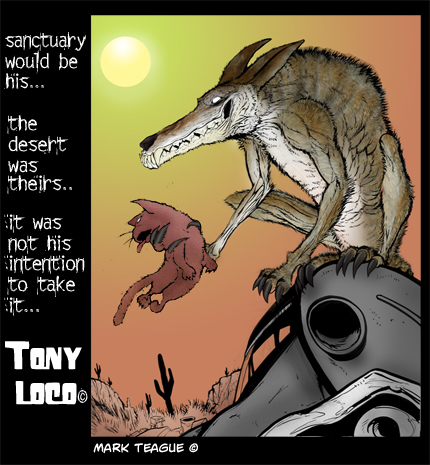 But something lurks on the horizon...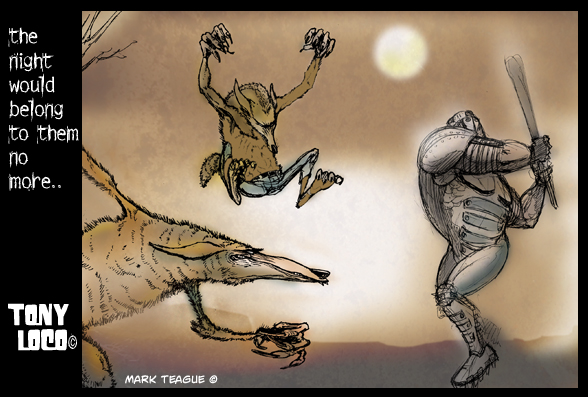 Tony Vs. The Coyotes...and no roadrunner in sight....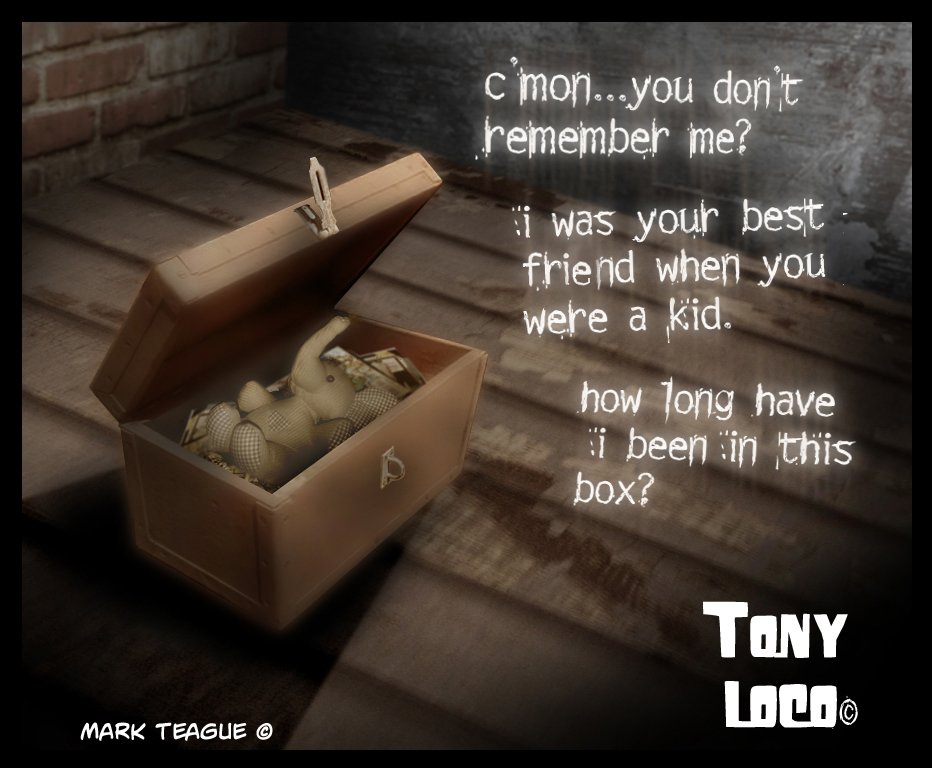 A chilling little preview...
That's Tony Loco, available soon from Illusive Arts Entertainment!