A Long Time Ago On A Fanboy Planet Far, Far Away...
Our Asian Bureau Chief Mish'al Samman just reported in that he has finally achieved a lifelong dream. He is now officially fictional.
This week, Dark Horse Comics' Star Wars: Legacy #16 features Mish'al, the actual commander of the Saudi Arabian outpost of the 501st Legion -- it's hard to explain -- as a villain, thanks to series artist Jan Duursema. This totally beats my appearance last year as a campus extra in an issue of Firestorm. All I had to do was look affable. Mish'al gets to be bad-ass.
See for yourself. Rush out and buy a copy so that next summer at Comic-Con, he can sign them for you...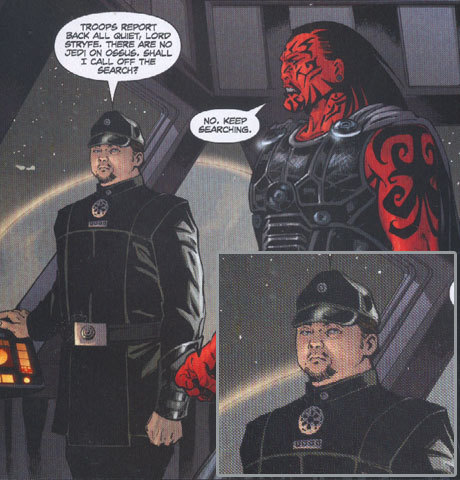 Helping form the Empire...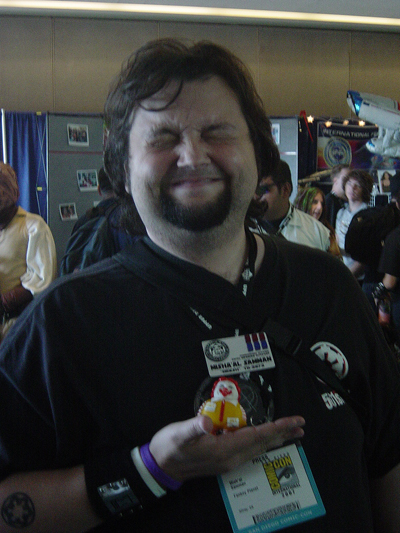 ...and as you can see, captured by an even bigger one.