Bridget Jones' Super-Diary: The Edge of Power
Hyperion Books Publishing Marvel Novels

This is the secret synergy of Disney and Marvel that we expected. Hyperion Books, of course, is the publishing arm of the Disney Corporation, and it's long overdue to start giving us some interesting literature from the Marvel Universe.
But quid pro quo -- where the heck are the multitudes of Disney properties in comic book form? Why isn't Marvel publishing Disney characters, or why isn't Disney just going ahead with Kingdom Comics? They have so much sitting in their back catalog -- and so many people who would love top creators to work on something like Walt Disney's Comics & Stories again. Don't think there aren't top creators who would do it, either. Roger Langridge might not, but someone like Mark Waid has to have at least one truly awesome Uncle Scrooge epic in him. I'm not kidding.
Back to these novels, though. This was tried a few years ago with a Mary Jane novel that I know people enjoyed, but may not have sold as well as Marvel hoped. But with Disney marketing, and the ever-exploding YA novel market which targets teen girls, this is such a no-brainer -- I hope they're actually good. At least the titles make me laugh, but I'll bet they find an audience.
From Marvel:
Hyperion Books and Marvel Entertainment today announced plans to partner and publish two action-packed novels featuring popular Marvel Super Heroes. Scheduled for release in June, both novels showcase strong, smart heroines seeking happiness and love while battling cosmic evil.
She-Hulk, Marvel's much-beloved comic book heroine who shares her cousin Bruce Banner's ability to transform into a hero of incredible power, comes to life in a page-turning novel. In The She-Hulk Diaries, Jennifer Walters, aka She Hulk, juggles climbing the corporate ladder by day and battling villains and saving the world by night—all while trying to navigate the dating world to find a Mr. Right who might not mind a sometimes-very big and green girlfriend.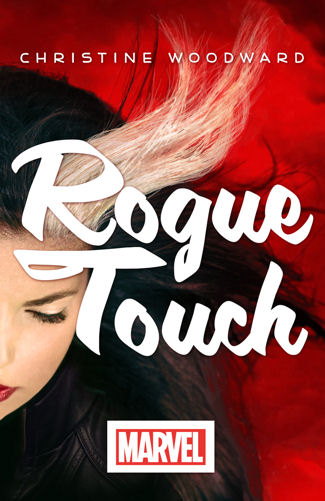 The second novel, Rogue Touch, features one of the most popular X-Men characters, Rogue, a young woman trying to navigate the challenges of everyday life and romance—except that her touch is deadly. After accidentally putting her first boyfriend in a coma, she runs away from home where, she meets the handsome and otherworldly James and sparks fly. Like Rogue, however, James' life is hardly simple. To elude his mysterious and dangerous family, James shaves his head, dons all black. Stealing a car, they head out on the highway and eventually, Rogue has to decide whether she will unleash her devastating powers in order to save the only man alive who seems to truly understand her.
The announcement was made by Hyperion's Editor-in-Chief Elisabeth Dyssegaard. Of the deal, Dyssegaard says, "Marvel has had tremendous success with recent hit movies and we think it's a great time to explore what happens to super heroines when they are dropped into traditional women's novels."
"It's exciting to see Hyperion bring two of our most beloved female super heroes, Rogue and She-Hulk, to life in ways you've never seen before," said Ruwan Jayatilleke, Associate Publishers/SVP, Marvel Entertainment. "Whether you're a long time fan of Marvel or new to our Super Heroes, these novels deliver exciting stories that will capture your imagination."