Trust No One, Trick Everyone!
Marvel releases first look at Loki: Agent of Asgard #1...

I've got to ask -- has ANY comic book character benefited from his movie version as much as Loki? I know, I know. Wolverine got taller. But I mean, for decades, Loki had been drawn as a craven, sneering man with his face twisted by envy and spite. Like so:
This is no phase, either. When Loki appeared on Spider-Man and his Amazing Friends: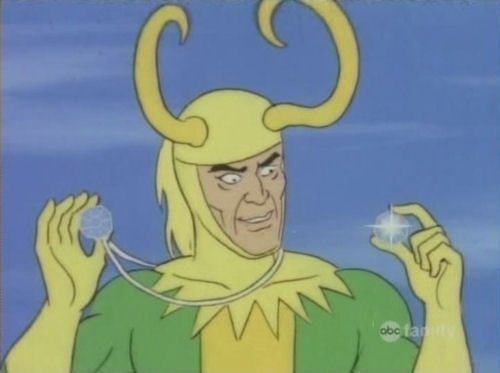 But then Loki appears as the villain in Thor, and director Kenneth Branagh picks out Tom Hiddleston. Apparently, Hiddleston is a dreamboat. Oh, who am I kidding? Even -I- know he's adorable.
So granted, in Marvel comics continuity, Loki got reborn as a child, a new soul separate from the old one -- or was he? And that child, through adventures with the Young Avengers, has grown up some into a new man. But that new man should still have been identical to the old one. Instead, look at him now...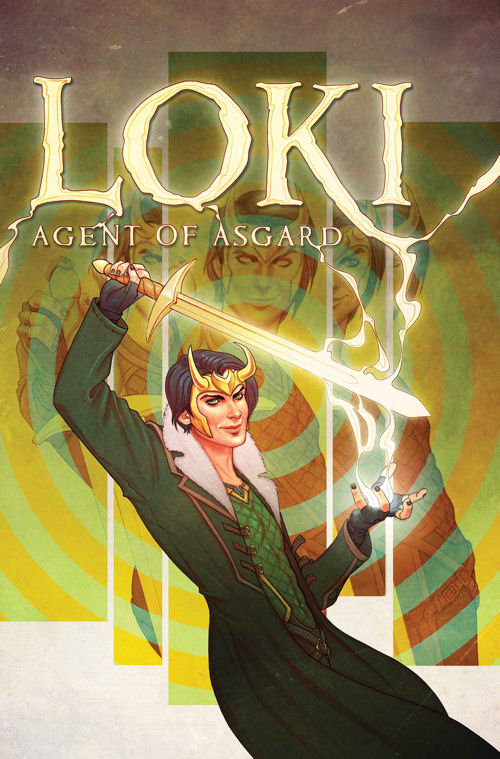 Oh, he's a bad boy, all right. But I know a few people who are likely swooning at this portrayal. How about this one?
.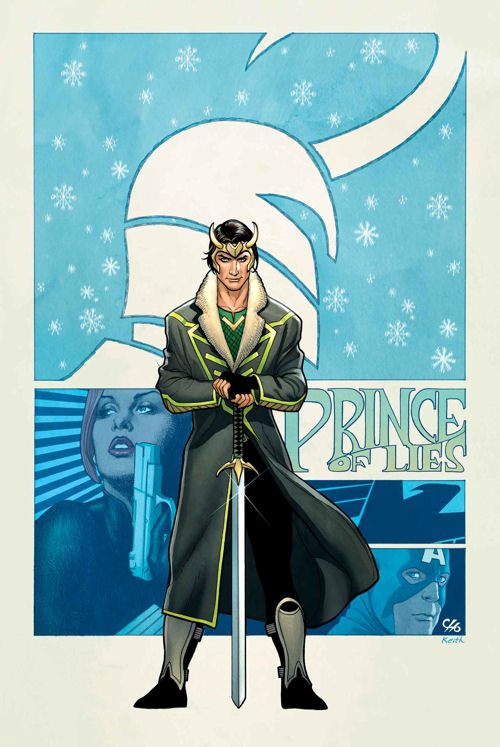 Wouldn't that make a nice poster? At any rate, it's all because Loki is getting his own solo series, something practically unthinkable fifty years ago after all his bedeviling of Thor and the Avengers. Now, he's a lovable rogue. Loki. Sigh. You scamp...
From Marvel...
Old God—New Trickster! Marvel is pleased to present your first look at LOKI: AGENT OF ASGARD #1 from the spellbinding creative team of Al Ewing (Mighty Avengers) and Lee Garbett (X-O Manowar, Batgirl). LOKI is back and craftier than ever as the All-Mother's secret weapon against Asgardia's strangest threats. With his serpent's tongue, debonair charm, and taste for the uncanny, there's no assignment Loki won't take—including the untimely stabbing of THOR! The surprises only start here for the Prince of Lies, as the most conniving corners of the Marvel Universe are blown open this February in LOKI: AGENT OF ASGARD #1!
LOKI: AGENT OF ASGARD #1 (DEC130663)
Written by AL EWING
Art by LEE GARBETT
Cover by JENNY FRISON
Variant Covers by FRANK CHO
Animal Variant by MIKE DEL MUNDO
32 PGS./Rated T+…$2.99
FOC 1/13/14, ON-SALE 2/5/14