Image Direct Coming To Your Door... Directly
January 15, 2015 --
Image Comics announced this morning that they have launched a full mail-order subscription service, Image Direct. Serving continental U.S. customers only, the service will deliver 12 issues at a decent price: 10% off for two subscriptions, with an option of 35% off for customers who subscribe to every title. The hitch, however, is a $1 mailing rate per book.
Your local comics shop may offer you as good a discount, but this service seems aimed at those who don't have one nearby.
Publisher Eric Stephenson commented via press release:
"Even with all the wonderful work our retailer partners in the Direct Market do, the number one comment we get from fans is they frequently can't find the Image titles they're looking for. Given that there are fewer comic book stores than ever before, we're hoping that Image Direct makes our titles available to fans who don't have easy access to a local comic book store, or whose shop doesn't carry the full range of Image titles."
Here in the Silicon Valley, we know we're pretty spoiled. It's hard to find a store around here that doesn't carry the full range of Image titles, or won't order the ones customers want. But around the country, many stores limit themselves to the Top 100 or fewer, which means that if you like Image Comics, you can pretty much just get The Walking Dead and Saga.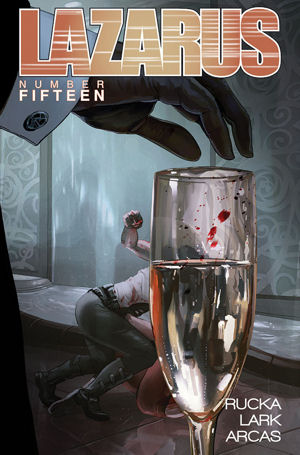 Both are fine books, but Image really is one of the most eclectic and prolific publishers around. (Though Boom! Studios, Dark Horse Comics, and Oni Press keep breathing down their necks.) 35 titles are available through the subscription service, and they cover the gamut of subject matter.
Among those mentioned in Image's press release: SEX CRIMINALS, WYTCHES, BLACK SCIENCE, VELVET, and RAT QUEENS. (I'm particularly fond of the spy saga Velvet, and have been meaning to give Wytches a try.)
And of course, Nate Costa's favorite book, The Savage Dragon, and Spawn, bedrocks of Image, are available, too. It does seem like a good deal.
Go ahead. Check it out. We'll wait.
We'll be interested to hear from readers who take advantage of this offer. Is it a game changer, or just a good way to get books in the hands of people who can't get to a local store?
Let us know via email, Facebook or Twitter @FanboyPlanet.