Doctor Strange Survives Secret Wars!
Jason Aaron and Chris Bachalo Launch in Fall

Just in time for the Doctor Strange movie to go into production, Marvel announced this morning that the character will get an ongoing solo book as part of the All-New, All-Different Marvel in the Fall.
Marvel will no doubt soon give us an official launch date; the series by Jason Aaron and Chris Bachalo, was revealed to Entertainment Weekly, along with an exclusive interview with the creators.
Though for a long time the character has been important to the larger storyline of the Marvel Universe, it has been hard for the publisher to maintain him in a solo book. With the upcoming film starring Benedict Cumberbatch, Chiwetel Ojiofor, and Tilda Swinton, it would be important to make one click in comics shops.
So Marvel terms this a "reinvention," but also a deep exploration of the character.
Marvel editor Nick Lowe tells Entertainment Weekly, "This is a Doctor Strange who is going to get hurt real bad, real quick. And who is also going to make you feel things."
Both Aaron and Bachalo have been fan favorites in their work for Marvel. It is Aaron who injected new life into Thor, and Bachalo co-created Generation X before stints on Uncanny X-Men and Incredible Hulk. His designs for this new vision of Strange are both traditional and... well, you can see that he and Aaron are ready to do things a little bit differently.
UPDATE: As I thought, a little more info from Marvel itself to sites like us --
The Sorcerer Supreme returns for his first ongoing series in nearly twenty years! And he's making house calls! Today, Marvel is pleased to announce DOCTOR STRANGE #1 – a new ongoing series from blockbuster creators Jason Aaron (Star Wars, Thor) and Chris Bachalo (Uncanny X-Men, Avengers)!
Prepare for a side of the Marvel Universe you've never seen before as the magical, mystical and all things weird lie at every turn. And if it's bizarre enough, and you don't know where to turn – call the Doctor. From inside his Sanctum Sanctorum – the strangest place in this or any universe, the Master of the Mystic Arts protects this realm from the supernatural.
"Get ready for a brand new Doctor Strange for a brand new Marvel Universe," says Marvel Editor-in-Chief Axel Alonso. "Jason Aaron and Chris Bachalo have rebuilt Marvel's 'Sorcerer Supreme' from the ground up with an excitingly original take that redefines the character going forward."
A dark new power is rising. One that will have repercussions for all magic users. The threat is growing, and Strange knows he won't be powerful enough to stop it. If he is to have any kind of hope, it will take a different kind of Sorcerer Supreme. Because all magic comes with a price, and it's high time Stephen Strange balanced the scales.
"None of Marvel's other heavy hitters walk the same beat as Dr. Strange," says Jason Aaron in an upcoming interview with Marvel.com. "None of them have to face the same sorts of repercussions whenever they use their powers. Being the Sorcerer Supreme is a unique responsibility. And it's one that Stephen Strange embraces. Even though there's no doubt that his job is one day going to leave him dead, damned or insane. So I want to celebrate all the weirdness that is Dr. Strange, while having him face a challenge unlike anything he's ever faced before. One that rewrites the rulebook for what it means to be the Sorcerer Supreme."
The epic adventure begins this Fall as the Marvel's mightiest magician takes a battle axe straight to evil in DOCTOR STRANGE #1!
For more on Doctor Strange #1, check out Marvel.com tomorrow for the full interview with writer Jason Aaron!
DOCTOR STRANGE #1
Written by JASON AARON
Art & Cover by CHRIS BACHALO
Coming Fall 2015!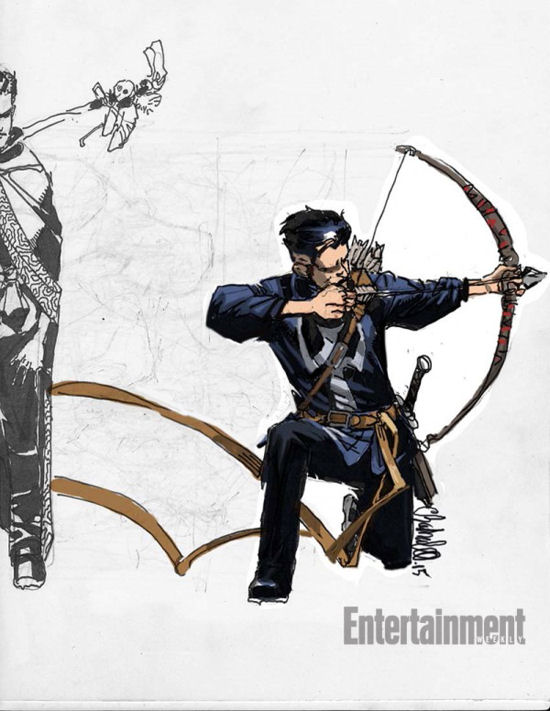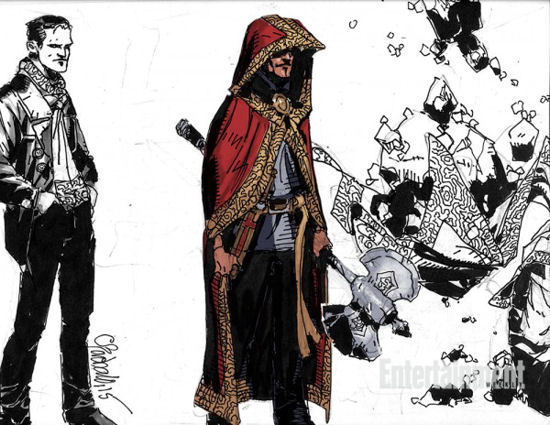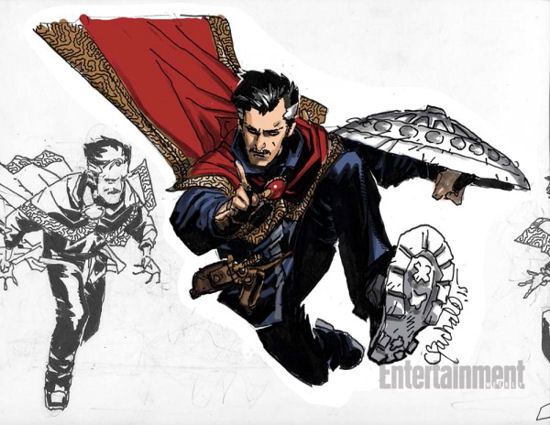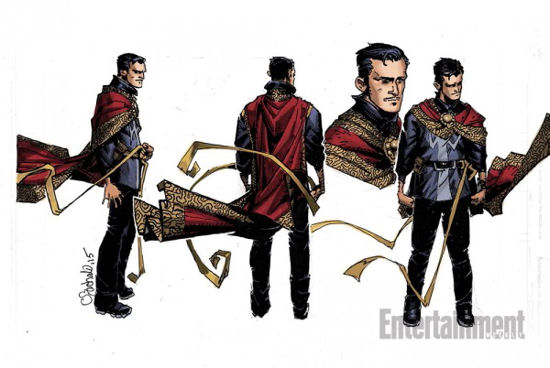 Let us know what you think, via email, Facebook, or Twitter @FanboyPlanet.