Some Of Our Comics Are Missing:
Diamond Asks NorCal Shops To Sell Thursday


Is going to the comics shop part of your Wednesday routine?
Well, if you live in Northern California, this week you may have to wait until Thursday. Only one-third of the stores in the region received their shipment (anecdotally those who do not rely on UPS), so Diamond Comics Distributors sent out an email this afternoon requesting that everyone in Northern California hold off on selling this week's books for a day.
That has store owners concerned, whether or not they did get their books.
"I'll put it on Facebook and tweet it out," said Ryan Higgins, owner of Comics Conspiracy in Sunnyvale, one of the stores that did not receive its shipment. "But I'll still have ten customers lined up Wednesday morning, looking for their books."
"Asking me to reschedule our New Releases, less than a day before, when it's too late to notify the majority of my customers, is not fair to them, either," said Anna Warren Cebrian, owner of Illusive Comics & Games in Santa Clara. "That will lead to a lot of pissed off customers."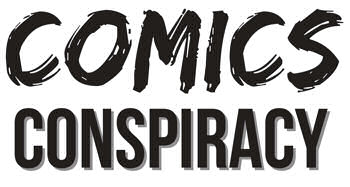 Worse, perhaps, because Illusive is one of the stores that got their shipment, because they use FedEx. At least three other stores in the South Bay region, Hijinx Comics in Willow Glen and Lee's Comics in Mountain View and San Mateo, received their product via Roy Miller Trucking.
Allegedly Diamond has known there would be a problem since Saturday, but did not inform retailers until this morning. The request to delay came via email this afternoon after contacting retailers by phone. Over the phone, retailers were told that if they went ahead and sold product on Wednesday, they would receive a ding on their accounts.
The follow-up email was a bit softer in its language:
With the majority of the customers not getting product until Thursday; (we're) contacting you to ask you to hold the product you have received and not sell it until Thursday, June 25th.
We will be considering Thursday, June 25 as the prevailing release date for this week.

However, if Diamond is considering Thursday, June 25th as the release date for one particular region, it would be understood that stores selling on Wednesday are ahead of release, which is a strict contractual violation.
When Diamond first began allowing stores to receive their shipment on Tuesdays for Wednesday sales, they even sent in undercover shoppers on Tuesday nights to make sure that stores followed the release date. Three penalties on a retailers' account and they won't be allowed Tuesday receipt of product.
"If I couldn't get my books until Wednesday (every week), I'd have to leave the business," said Higgins. He pointed out that it used to be manageable, when the product wasn't quite as diverse.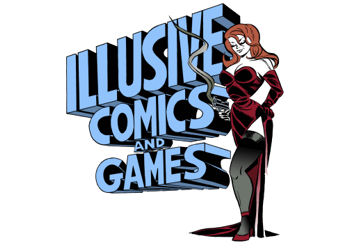 "It used to be just a hundred books," he said. "Now it feels like a thousand. And it takes just as much time to process a big title that sells a hundred copies as it does the indie that sells one."
Neil Farris, owner of Hijinx Comics, sees other problems in delaying. "I've got a staff, I've got personnel issues, I've got hours posted."
Of course, whatever spoilers lie in wait will still be spoiled on Wednesday, as stores outside the affected area have not been asked to wait. And some retailers can't afford to wait. At Illusive Comics and Games, the property manager of the center scheduled structural engineers to come in and work on the facade and floor in the back of the store.
"If the property management tried to organize this engineering issue on a Wednesday, I would have told him no way, because it's new comic book day," said Cebrian.. "But now, it's less than two days beforehand and it's too late for me to even ask them to reschedule."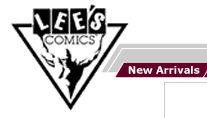 "I asked the rep, 'are you telling New York City to wait until Thursday?'" Farris added. "Would we expect all of the rest of the retailers to not put out their product, because we didn't get our stuff? No. I would not expect that."
As this is the second time in a month that shipments have been delayed to the region, retailers feel that even though it's UPS that had the breakdown, Diamond should take some responsibility.
"Diamond is asking retailers to bite the bullet on their behalf," said Farris
CORRECTION: An earlier version of this story misspelled Neil Farris' name..
Let us know what you think, via email, Facebook, or Twitter @FanboyPlanet.